Wrinkles are the nightmare of all women. Every woman wants to be beautiful and young as long as possible. So how to stop time? Is it at all possible!
A woman's body changes over the years and causes some aesthetic problems. It is influenced by many factors: genetics, unhealthy diet, cigarette smoke, facial expressions, stress and environment, particularly intensive exposure to UV radiation. To the most hated by women problems with their bodies are wrinkles, especially those on the face.
Can we remedy this somehow?
Of course! There are many ways to improve the aesthetics of our skin. The simplest of these is the right make-up. The question is: do we feel like spending long hours every day in front of the mirror and masking our imperfections?
We can choose from a number of other solutions
In women at the age of 30, the disappearance of collagen and elastin fibers is already progressing. These are the most disturbing changes within the subcutaneous tissue. The beginning of the aging process is also influenced by too little sleep. After a sleepless night we clearly notice the difference in tension of our skin. A small amount of sleep causes, that the skin tissue is in much worse condition and is exposed to wrinkles and other injuries. Various types of anti-wrinkle creams for day and night use, serum with vitamin C and acid are available on the market.
Hyaluronic, which lifts and firms the skin, but only to some extent. Adequate hydration of the skin allows to restore elasticity and at least slightly reduce wrinkles.
Remember about sun creams, regular exfoliation of dead epidermis, and above all, a healthy diet. This is already half the success. If the aging of the skin has a genetic background, then unfortunately we have to reach for more radical solutions. However, we should not panic.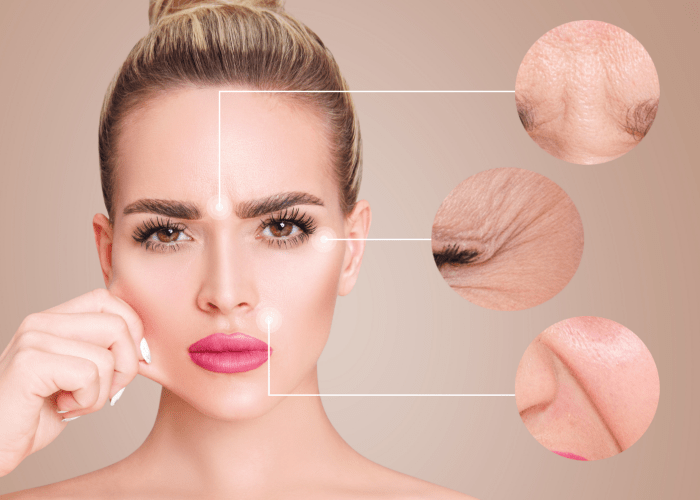 Jadore Institute team will help you in any situation!
Modern cosmetology and aesthetic medicine allows to significantly reduce even the already deep wrinkles. By putting your body problems in the hands of an experienced team, you gain full discretion, physical and mental comfort during the treatments, and above all, the safety of your health and beauty. The best method to reduce wrinkles and rejuvenate the skin is laser treatment. A fractional laser will be a good solution non-ablative – emerge or iPixel fractional ablative laser. If you decide to make such a choice, an experienced cosmetologist will tell you about the details of the treatment and will approach the problem individually, according to your needs.
However, if for some reason you can't or don't want to take advantage of laser therapy, you have a few more options. You can take advantage of needle mesotherapy treatments and similarly micro-needle. You will be delighted with the effect. Just think: luminous complexion without wrinkles. Skin that does not know what cellulite is. Thick and nourished hair. It is all within your reach. Not entirely convinced?
Think of aesthetic medicine treatments.
PROFHILO – molecule of youth. Your way to a lost face oval.
NUCLEOFILL – reconstruction, hydration and hydration of your skin.
BOTOX – you will forget about facial wrinkles.
There are contraindications that will exclude you from the treatment? We will also find a way to do this.
With the use of a more gentle method and the mediderma treatment procedures, we will use chemical acids. We particularly recommend it: PQ AGE, PRX-T33, RETISES CT.
These are the latest products in the aesthetic industry. After using them the skin is perfectly smooth, soft and shiny. Fast and effective method of skin biorevitalization without needle intervention will make you feel beautiful and unique. The innovation of the recommended products will provide immediate stimulation of the skin without disturbing its surface.
The effect is immediate. Applied makeup on such smooth and glowing complexion will look perfect.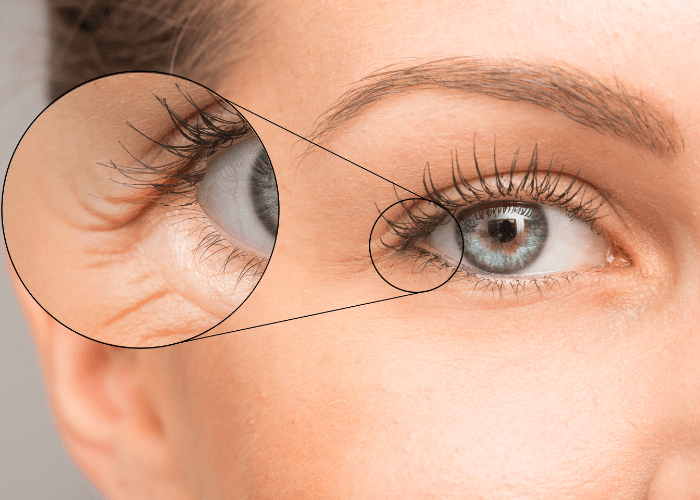 Do you struggle with discoloration on your skin?
This is the past!
First of all, we will offer you laser treatments using Alma Harmony platform and Dye-VL head or medierma treatments. This is the most effective technology using laser radiation. It brings very spectacular effects, when it comes to the density and texture of the skin of the whole body. It is painless and allows the patient to quickly return to normal functioning.
As you can see you have a number of possibilities. Contemporary cosmetology and aesthetic medicine allows to reduce and eliminate even the most advanced skin ageing processes. The most important thing is that you do not have to look far. The office is also located in Warsaw. You can count on honesty, reliability, effectiveness, and most importantly, an individual and comprehensive approach to each patient.
Have I already written that you have it in your hand? And literally!
Don't think about it! Tell STOP! your wrinkles. Choose the right treatment package for your body. A qualified team of Jadore Institute will help you with this.
The office allows you to buy packages or vouchers for treatments that you can use yourself, or give as a gift to someone close to you.