Effective facial cleansing is extremely important in its care. The most exclusive treatments will be of no use if we neglect this element of care for a beautiful complexion every day. Accumulated dirt from the environment, but also sebum and dead skin makes the skin on the face appear gray and tired. In addition, the processes of its aging accelerate, the skin takes less nutrients from the creams we use. Taking care of the proper cleansing of the skin every day, we will keep the effects of our care treatments for longer.
Makeup removal.
Every evening we should remember to wash off our makeup. Going to sleep without make-up removal is a real torment for our skin. That is why we should introduce a two-stage cleansing in our care. Let's start with washing your face with Universal Cleansing Oil – using cotton pads. This delicate oil is designed for all skin types, especially sensitive ones. It contains 8 oils that remove makeup, accumulated sebum, but also protect the skin's hydrolipid coat. Then use a face cleanser that is tailored to your skin's needs. For oily skin, Derma Clear Cleanser, an antibacterial gel with mandelic acid, is ideal.
It reduces inflammation, reduces sebaceous secretion and allows to minimize the visibility of pores, restoring proper pH of the skin. Massage the face in circular motions, then rinse thoroughly and generously with water. Remember not to wipe your face in a cotton towel, but in a disposable paper towel. This will prevent the build-up of bacteria, and will also prevent the sensitive skin of the face. The skin is prepared for further care – your favorite serum and cream. Effective facial cleansing is very important!
Facial cleansing in the salon.
Even regular use of scrubs in home care will not provide it with such a level of cleansing as we can only do in a professional beauty salon. Drugstore products are a complement to the proper care and allow to keep the effects of professional treatments for a longer time, but they cannot replace them. Therefore, let's take care of the proper cleaning of our skin and let's give ourselves into the hands of a specialist.
Dermaquest therapeutic treatments.
Among the treatments offered by Dermaquest you can choose the one dedicated to your skin. Depending on the condition of your skin or its type, a specialist will help us choose the right treatment. One of the most popular is the pumpkin treatment for mixed, seborrheic and polluted skin. It is based on the action of natural pumpkin flesh. Pumpkin is a source of vitamins: C, group B, PP and K, and also contains a huge amount of beta-carotene. The skin after this treatment is matted, brightened and moisturized.
For skin with a tendency to dilated capillaries, with discoloration and dehydrated, MangoPeel treatment is dedicated. It contains mango pulp, which is rich in vitamin C, preoteolytic enzymes that have anti-inflammatory and antioxidant properties. The skin is relaxed, moisturized, wrinkles are visibly shallow and discolorations are lightened.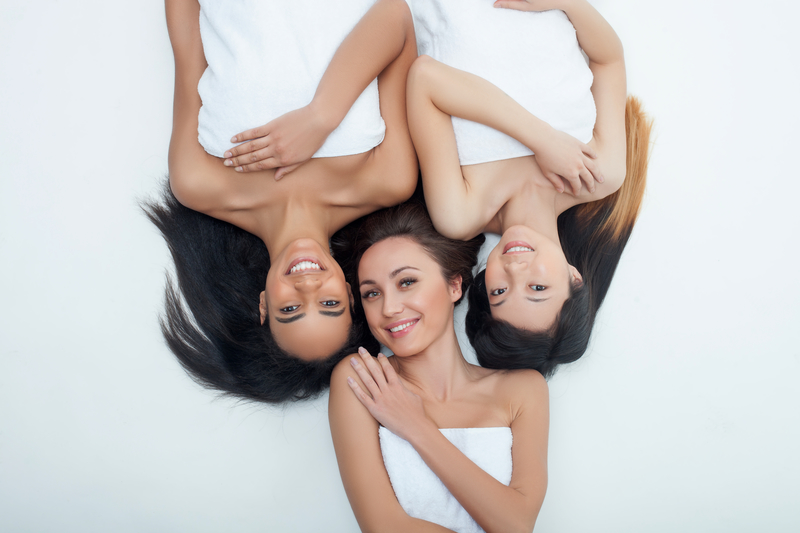 Hydrogen peeling.
Hydrogen purification is a new, revolutionary technology using active hydrogen. This method prevents skin aging, eliminates skin problems such as acne and blackheads, deeply cleanses and refreshes the face. It is an ideal choice for those struggling with wrinkles, dark circles and puffiness around the eyes. This treatment is designed for people of all ages and for all skin types. It can be used even by people with sensitive and atopic skin.
This method uses breakthrough technology that has a concentrated effect on the skin – it cleanses, oxygenates and revitalizes it. Geneo Balance cleanses perfectly, provides balance for oily skin, smoothes and gives the skin a glow. The effects are visible after just one treatment. This treatment uses active ingredients such as bamboo charcoal, mandelic acid, a complex of oils and extracts.
This treatment is a good choice for people with problematic skin, as it will perfectly deal with the problem of dilated pores, reduce sebum secretion. In addition, it will moisturize the skin, shallow fine wrinkles and gently lighten discoloration. This is a non-invasive treatment that can be successfully performed on people with thin, dry and sensitive skin. Ultrasounds cause the skin to be cleaned deeper and more thoroughly than in other types of peelings.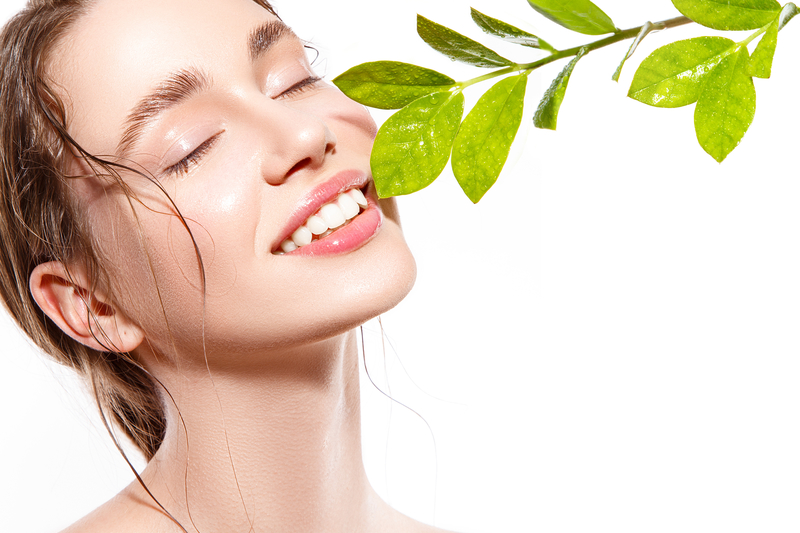 Microdermabrasion.
The treatment is a mechanical method of skin cleansing, depending on the needs you can use a diamond or corundum head or an oxygen form, i.e. oxybrasion. This treatment is particularly suitable for skin with acne, blackheads, dilated pores, tired and lacking in radiance.
V Carbon
This is a 3-stage treatment which, in addition to cleansing the face, illuminates it and evens out the color. The main active ingredient of this treatment is carbon, which is known for its cleansing and astringent properties, it also has antibacterial and anti-inflammatory properties. In addition, this treatment uses acids that exfoliate dead skin and even out the color. Liquorice extract has a strong antioxidant effect and black ginger extract has an anti seborrheic and antifungal effect.
We encourage you to use the contact form for further information about the treatments. Effective facial cleansing is possible thanks to various treatments! Make a reservation in Warsaw – J'adore Institute.