Do you have a mustache above your mouth? Or perhaps you have hairs on your chin that are keeping you up at night? Facial hair is quite an embarrassment, especially if it's very visible. We tell you how to get rid of it home remedies and where effective depilation of the face, mustache by laser is possible to perform using the latest solutions.
Excessive Hair – Putting an End to Shame
A female moustache is a cosmetic defect that we are afraid to think about, let alone admit. Excess facial hair is, however, a fairly common problem among women. Having fine hair is completely normal and concerns most people. The problem arises when the hair takes on a dark color and becomes stiff and thick. Most often they appear above the upper lip and on the chin. Their occurrence may be associated with genetic predisposition or have a hormonal basis. There is a reason why moustache is often seen in women during menopause.
It can also be associated with diseases such as hyperthyroidism and Hashimoto's and ovarian cysts. When the hormonal system does not work as it should. If you have not had such problems so far and suddenly, without any reason, you began to notice dark hair on your face, it is better to visit a doctor. Appropriate diagnostics and tests will clarify whether this is caused by problems with the endocrine system. Regardless, it is worth removing the unwanted hair. Let's not deceive ourselves – they do not look attractive and can be a source of complexes. You have two choices. Fight the moustache in the comfort of your own home with the help of our methods, or find out how effective laser moustache removal can change your life.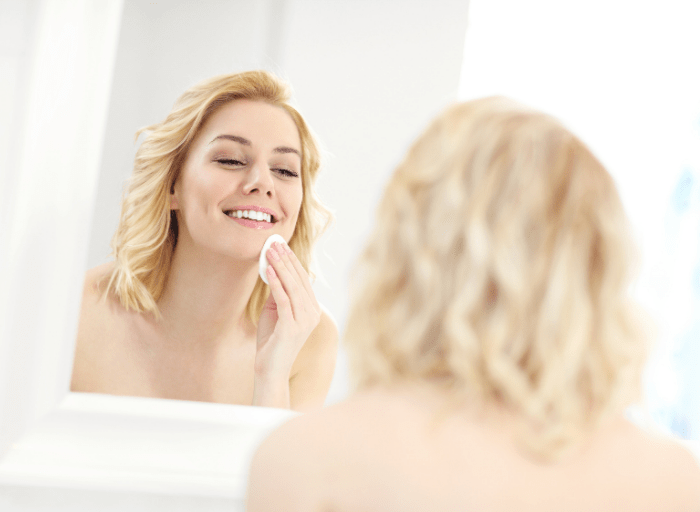 Home Facial Hair Removal – Pros and Cons
Hair removal at home is quick and relatively easy. The results will never be as spectacular and long-lasting as the professional methods. Rapid regrowth is the main disadvantage of home treatments. The advantage is that they are cost-effective – you won't spend too much money. So how can you get rid of facial hair at home?
Tweezing, however, requires precision and skill and can be painful. What's more, tweezing only removes individual hairs and won't get rid of the whiteheads above the mouth and they'll just grow back over time.
Wax patches for use at home – these can help you get rid of hair fairly quickly and relatively effectively. The downside: using them requires some practice and if not done properly can cause irritation
Hair removal creams – are very thorough but may cause strong allergic reactions. Keeping the cream on the face for too long may also cause severe skin burn. You should be very careful with them
depilatories, shavers, razors – should not be used to depilate the face, not only can they damage the delicate skin, but above all they make the beard grow back even stronger.
Home depilation of facial hair removal methods can be effective, but they come with many risks. However, if you want to use them, remember to follow all the safety rules. After epilation, it is also a good idea to massage the area with oil to soothe the irritation. You should also keep in mind that all these methods are temporary and need to be used regularly. If you want to completely forget about your moustache, the only solution is effective laser moustache removal.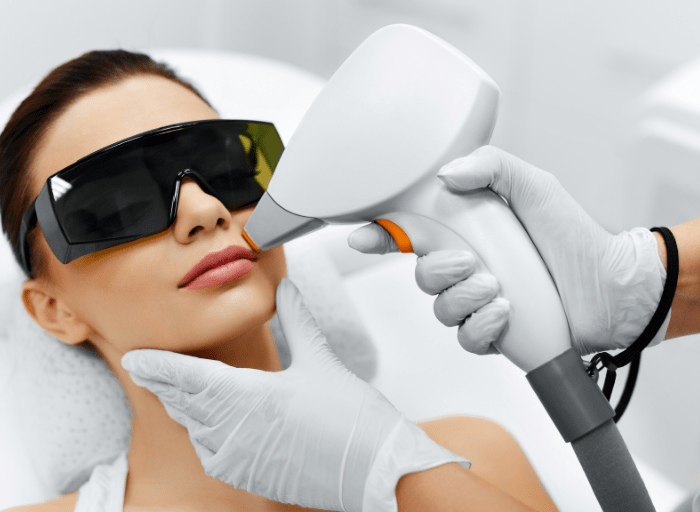 Permanent hair removal – is it possible?
Of course, a few sessions of treatments with a specialized laser are enough for that. It is certainly an ideal way to get rid of unwanted hair for people who dream of permanent results. After such a treatment, you will enjoy perfectly smooth skin and simply forget that you ever had facial hair. Who can benefit from this treatment? Anyone who feels like it. It is a very safe method and there are few contraindications to it.
It is best to make an appointment in advance for a consultation at a place where effective moustache removal by laser is carried out and find out the details. However, it is necessary to pay attention to the equipment of the beauty salon beforehand. Currently, one of the most modern devices available on the market is the Soprano Ice laser which is precise, accurate and as safe as possible. This laser also has a special head that cools the skin, which makes the treatment painless and comfortable. Beauty salon in Warsaw, which has this modern device, is J'adore Institute. Sign up for the treatment online today!