Effective ways to lose weight from thighs, belly or flanks
For years there has been a widespread fashion in our population for the so-called cult of beauty. Everyone wants to have an attractive figure, not only to arouse admiration and interest. But also to feel good about themselves when looking in the mirror. We don't want to feel embarrassed and uncomfortable in various life situations. It is nice to feel comfortable going to the pool, the gym. Or wearing a beautiful outfit for a special occasion. All these aspects require having a slim and slender figure. But in today's life rush we do not always have time to take care of our body. How to lose weight from thighs? Read this article.
We often eat junk food, do not have time for sports and recreation, and body care comes down to just a quick shower.
With help come to us beauty salons, performing treatments aimed.  At reducing body fat and improving the appearance of our skin. There are many techniques available on the market to slim the figure. The best way to get rid of unwanted fat is to use a combination of techniques and treatments. Including injection lipolysis, cryolipolysis, Redustim, carboxytherapy, endermology, Accent Alma Lasers, Storz Medical. Below we have discussed what each fat reduction method involves. Learn how to contour and lose weight from thigh, abdominal or arm areas or the breeches
Lipolysis – the way to stubborn fatty tissue

Injection lipolysis is a procedure during which appropriate preparations in amulets (e.g. dermastabilon or dermaheal) are injected under the skin. We act on those parts of the body where fat tissue has accumulated permanently and is extremely resistant to reduction. It is a typical burner that aims to damage fat cells most intensively and dissolve them. While our body expels these loose fat cells for up to 3 months. This makes it possible to work on all the uncomfortable areas for us, including even the face. It is not only a reducing technique, but also a shaping technique. As for a full course of treatment, it is a series of about 4 treatments. Up to 4 treatment areas can be performed during a single visit.
Cryolipolysis – fat tissue freezing
How to lose weight from thighs – Cryolipolysis involves the action of very low temperature on sensitive body parts containing unwanted fat cells. The validity of this method has been demonstrated by scientists from the United States. Their research shows that our fat cells die already at the temperature of 0 degrees. The temperature in the tissues is lowered, which causes the death of fat cells without defrosting other parts of the body. So this is a technique that uses freezing of non-fat cells to slim down specific locations. The equipment on which we perform these treatments is manufactured by MIMARI. It is a painless method and up to 8 parts can be performed during one treatment. Treatments are performed every 6 weeks.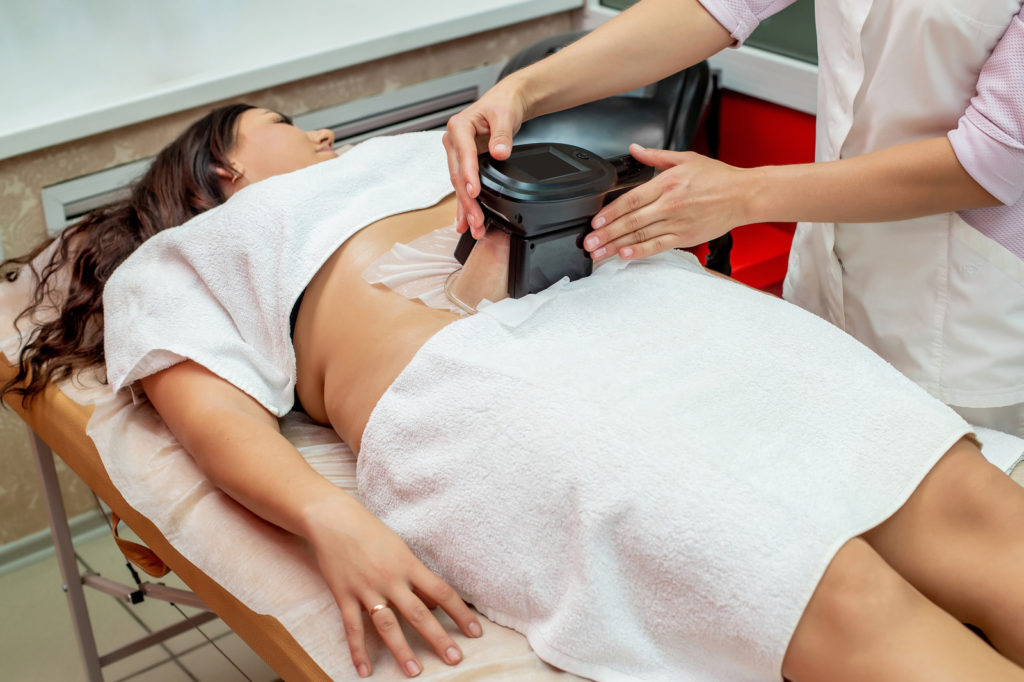 Redustim magnetic field drainage
Redustim is a device that uses a magnetic field (stimulation of smooth muscle contractions which results in fat burning) and vacuum massage (traction of fat cells to the lymph and their excretion). This method has also been shown to have beneficial effects on the liver and female infertility. Treatments are performed here in a special suit and they are completely painless. It is necessary to perform a series of 10-15 treatments every 2-3 days
Carbon dioxide that models the silhouette
Carboxytherapy is used on all parts of the body, and thanks to its versatile application on skin anomalies, also on the face. It is an injection with CO2 (carbon dioxide) to damage the cell membrane of adipose tissue and improve blood and lymph circulation, thus stimulating the metabolism to work. As a result, our body starts working on burning unnecessary fat tissue and expels it quickly. The number of recommended treatments is 10 meetings every 2-3 days.

Endermologie – time for modeling
Endermologie is a vacuum massage in a special costume. It has not only slimming and modelling effect but also anti-cellulite effect. Firms up the body. Thanks to the stimulation of metabolic processes and collagen production, it has a beneficial anti-aging effect also on the face. This treatment is based on the action of forces with different pressure, therefore its therapeutic effect is recognized. It is therefore possible to carry out with this method various therapies for our physical ailments, such as pain. Endermologie is a great complement to any slimming treatment and thanks to the fact that it is a massage, it is a relaxing method for the body and soul. We recommend 10 treatments 2x a week.
Accent will help you lose weight from thighs and other body parts
Accent Alma Lasers is a device which uses radio waves for fat reduction. Through the action of these waves we heat up the fatty tissue, damage the membranes of its molecules and thus gradually eliminate it. The treatment is painless, even pleasant due to the heat in the treated parts. We slenderize the silhouette, get rid of weight and cellulite. The cycle of this method includes 4-8 treatments every 7-10 days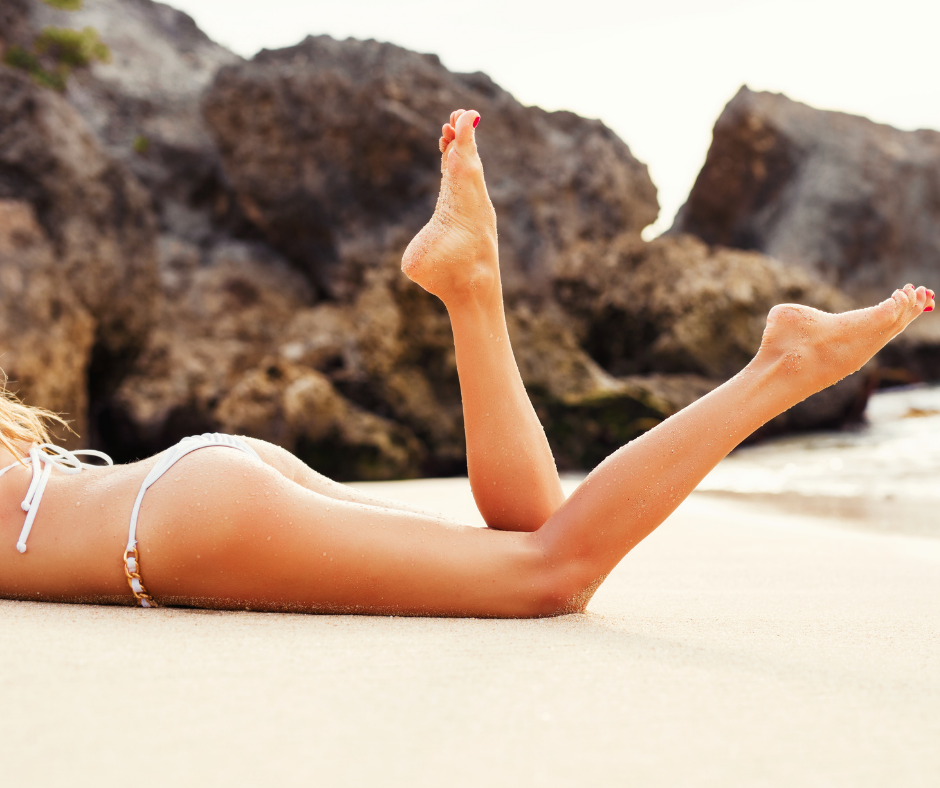 Storz Medical – the cellulite slayer
Storz Medical is a treatment which firms the body and reduces adipose tissue by stimulating the metabolism in our body. It uses high-pressure acoustic waves, which affect tissues in a mechanical way, thus breaking down stagnant imperfections and causing them to be expelled.
The methods described above are very effective and are a good solution for people who do not have time to work on their form. It is worth mentioning that the best firming and slimming effect gives a combination of different treatments. Their configuration and frequency is agreed with a specialist cosmetologist. All these treatments can be performed in our salon in Warsaw.