Facial skin is extremely delicate. That is why it needs to be handled properly. There is no place here for sloppiness and quick fixes. The results of such treatment will soon show themselves through an unsightly-looking complexion. Cleansing the skin is particularly important during the daily beauty ritual. It is necessary for it to be able to breathe properly. This should be done not only in the evening, but also in the morning. Check how to cleanse your face properly.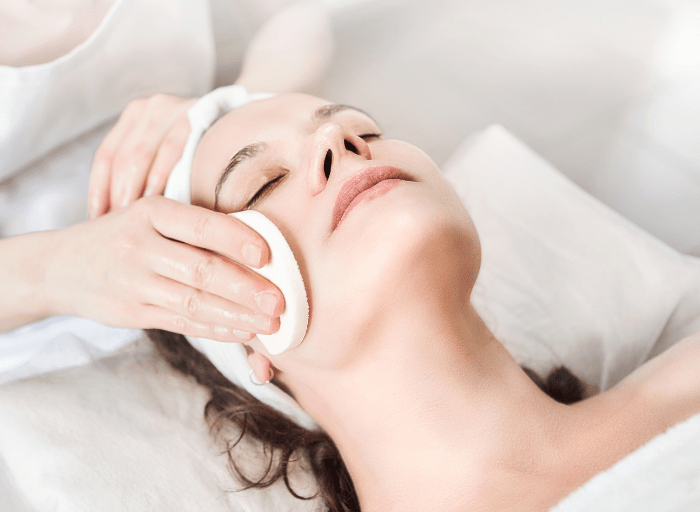 Proper home care
At-home skin care should begin with a thorough makeup removal. Miceral lotion is perfect for this, as it combines the properties of a milk and a refreshing tonic. The advantage of this product is that it does not contribute to the violation of the protective barrier of the skin. The next step is oiling. This method will allow you to very deeply get rid of the residue of colored cosmetics. For this purpose, unrefined oils are used, since only they have valuable vitamins and other important components. Proper home care should also include at least one agent that combines with water. This can be a face wash gel. Thanks to it, you will get rid of the greasy layer left by oils. However, it must be dermatologically tested and contain no irritating substances. Now it's time for a mask or a scrub.
They cleanse the skin of dirt and exfoliate dead skin cells. They leave the skin refreshed and beautiful. However, this should not be used every day. Specialists recommend using scrubs two to three times a week. The last stage of home cleansing is toning the skin. This will restore its proper pH reaction. Moreover, it will be perfectly prepared to receive nutrients and care ingredients contained in creams.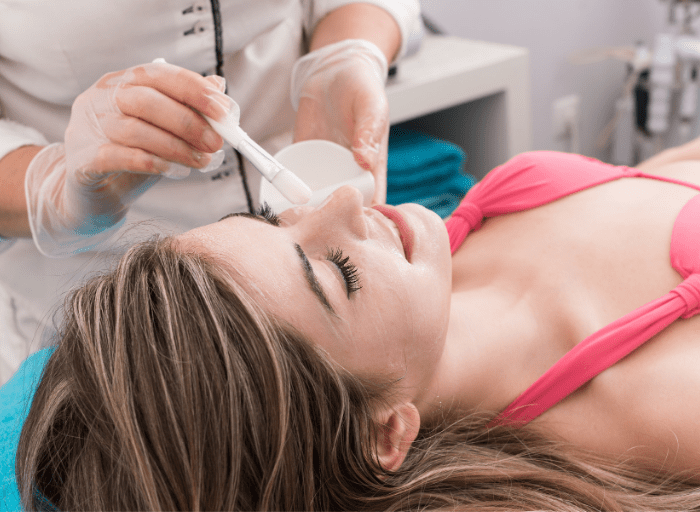 How to cleanse your face properly – Ten steps to proper skin care
Professional skin care should consist of as many as 10 steps. Asians have mastered this art to perfection. For them it is as natural as brushing their teeth every day. Caring is the basis and the lesson they received from their mothers. The ritual includes a thorough make-up removal, oiling, cleansing with a preparation based on water and plant extracts, peeling, toner to restore the right pH, a moisturizing facial essence, a serum that penetrates deeper, a sheet mask, an eye cream and finally a face cream.
Ladies who need professional help in this area can take advantage of the offer of beauty salons. An excellent example is J'adore Instytyt. Among other things, it offers detailed manual facial cleansing in Warsaw. This is one of the most popular treatments. It is recommended for people dealing with problematic, oily, seborrheic and highly polluted skin. It will bring everything back to normal. The treatment consists of several stages, namely makeup removal, peeling, targeted manual facial cleansing, disinfection, application of an astringent mask, and finally a skin care cream tailored to the needs of a particular person. Manual facial cleansing in Warsaw is a painless and safe procedure. What is more, you can count on great comfort during the entire procedure.
Moreover, it can be combined with other forms of cleansing such as medical acids, cavitation peeling and even ultrasound.
Facial cleansing in Warsaw performed at J'adore Institute salon is a perfect solution when it comes to getting rid of bothersome blackheads. The method will contribute to unblocking the pores. As a result, the specialists will restore your complexion to a beautiful, healthy and youthful look. Moreover, you can also learn a lot and incorporate valuable advice into your daily beauty ritual. You can also always go for a free consultation in case there are some doubts.
Facial cleansing in Warsaw is a great way to enjoy beautiful and well-groomed facial skin. Take care of it and by doing so, it will serve you for years. It is your business card, which can undoubtedly play a big role in your goals! Remember about the possibility to sign up online for our treatments!