How to remove shadows under the eyes?
A fresh and young look on the face ensures good skin condition, especially in the eyes area. Unfortunately, these parts of the skin are characterized by an almost complete lack of fat tissue. Which causes wrinkles to appear quickly. Any bruises or shadows under the eyes that add years and give the impression of fatigue or sadness also look very unsightly.
It is worth taking care of the skin around the eyes even after 20 years of age to enjoy good-looking skin for a long time. Many beauty salons offer a variety of aesthetic medicine treatments that can really effectively remove shadows under the eyes.
Carboxytherapy
Carboxytherapy is simply a treatment using carbon dioxide. This gas occurs in the human body as a product of cellular metabolism and is therefore completely natural.
Carbon dioxide is administered from a special bottle, which is only provided by specially authorized manufacturers. The amount of gas is accurately measured and administered subcutaneously or intradermally with a very thin needle. This causes rapid dilatation of small blood vessels and thus increases blood flow. Microcirculation and cell renewal are then improved. The body reacts to this condition with an inflammatory reaction. Which in turn leads to the stimulation of collagen production (skin protein).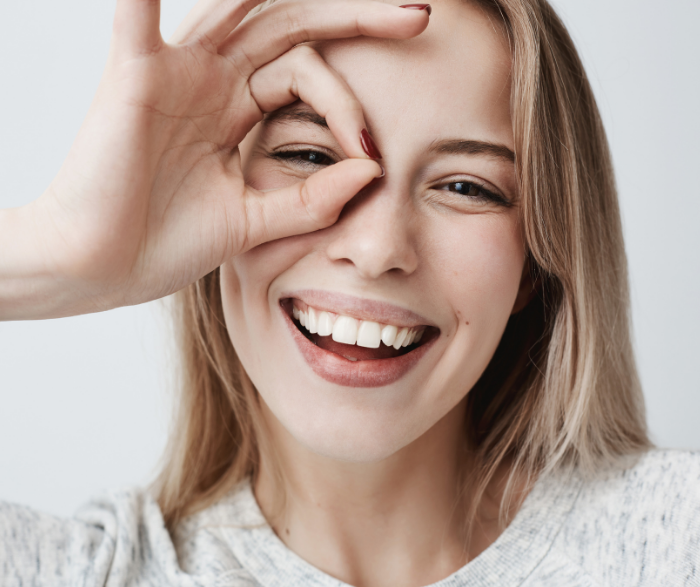 Carboxytherapy will help to eliminate shadows under the eyes as well as mimic wrinkles, scars and stretch marks. During the treatment it is possible to break down fat groups, so it is a good way to get rid of excess fat tissue. Changes after the treatment are visible immediately, there is a clear improvement in skin elasticity.
It is recommended to perform a series of at least 10 treatments, repeated every two weeks.
Attention! Pregnant and breastfeeding women and people with kidney, lung or heart failure, as well as people with fever should not undergo carboxytherapy
Needle mesotherapy
Needle mesotherapy consists in injecting active ingredients into deep skin layers. Performing micropunctures results in controlled inflammation. Additionally, injections improve cell metabolism and microcirculation. The preparation, which is applied through punctures, consists of several active ingredients selected according to the patient's needs. These substances stimulate cell metabolism and stimulate the production of elastin and collagen.
Mesotherapy is a good solution for people who want to get rid of small wrinkles or struggle with loss of skin firmness. After the treatment, the skin's hydration and tension visibly improves. The skin is more radiant, fine mimic wrinkles are smoothed out, shadows under the eyes disappear.
It is recommended to perform a series of 4 to 6 treatments, repeated every three weeks.
Attention! Contraindications for mesotherapy are allergy to ingredients, pregnancy or breastfeeding, diabetes, autoimmune and cancer diseases, herpes and other viral diseases, bacterial skin diseases and skin inflammation.
Mediderma chemical peelings
Mediderma chemical peelings are a series of treatments that use different types of peelings, adapted to each skin problem.
The treatment consists of applying an appropriate number of layers of the preparation, depending on the needs of the skin.
After the treatment the skin is moisturized and refreshed, skin tension is greatly improved and shadows under the eyes disappear. It happens that after the treatment there is a slight redness of the skin, but it disappears within the next few minutes.
It is recommended to perform a series of 4 to 6 treatments, repeated every two or three weeks.
Note: Contraindications to the treatment are pregnancy and breastfeeding, skin inflammation, use of a solarium, herpes and treatment with vitamin A derivatives.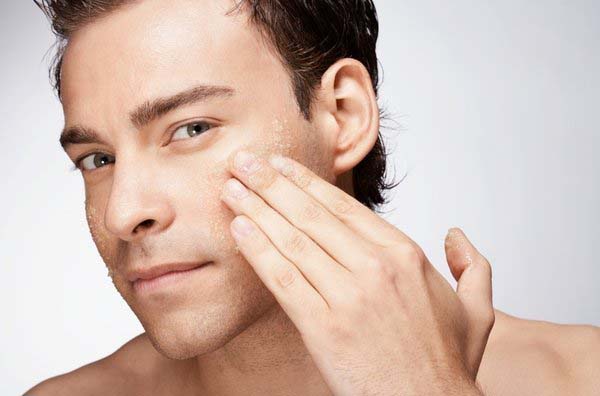 In order to maintain the young appearance of the skin around the eyes for longer. It is necessary to follow the rules of care and a healthy lifestyle.
It is important to carefully and thoroughly remove make-up, protect the eye area from the harmful effects of ultraviolet rays. Specially selected eye creams can also be used prophylactically. They should have a light consistency, it is also important that they contain vitamin E and C. Coenzyme Q10 and a substance with a cooling effect such as D-panthenol.
Brief summary – How often should you perform treatments to remove eye shadows?
Carboxytherapy (introduction of medical carbon dioxide CO2, oxygenation, nourishment, improved circulation); (minimum 10 treatments, every 2 weeks)
needle mesotherapy (introduction of active substances by means of controlled pricking) – lightening, nourishment, reduction of mimic wrinkles, strong skin hydration); 4-6 treatments every 3 weeks. Mediderma chemical peelings – stimulation of new epidermal cells formation, hydration, brightening, skin tension; (series of 4-6 treatments, every 2-3 weeks)
All these treatments can be performed in our salons in Warsaw and Cracow – J'adore Institute. We offer the highest quality services in cosmetics, aesthetic medicine, laser therapy and hairdressing.
Make an appointment to visit our Institute using the online form!