Acne is one of the most common skin diseases affecting us. It occurs mainly on the face, but sometimes it also attacks the back, shoulders and cleavage. It usually appears around teenage age and disappears after a few years. Unfortunately, it often brings with it permanent effects in the form of unsightly discoloration and scars. Which are very difficult to deal with on your own. Fortunately, modern cosmetology meets the challenge. One of the most effective treatments for acne scars is the removal of scars on the face with laser (which every professional beauty salon offers).
Acne scars – Pixel – the laser that works
Fractional laser Pixel is a device thanks to which acne scars and discolourations may be forgotten. Several dozen of laser beams precisely and deeply penetrate the cells of dermis and subcutaneous tissue. As a result, thermal micro-injuries are created in the treated areas. It is worth noting that the laser does not damage healthy cells, which directly translates into rapid regeneration and satisfactory results.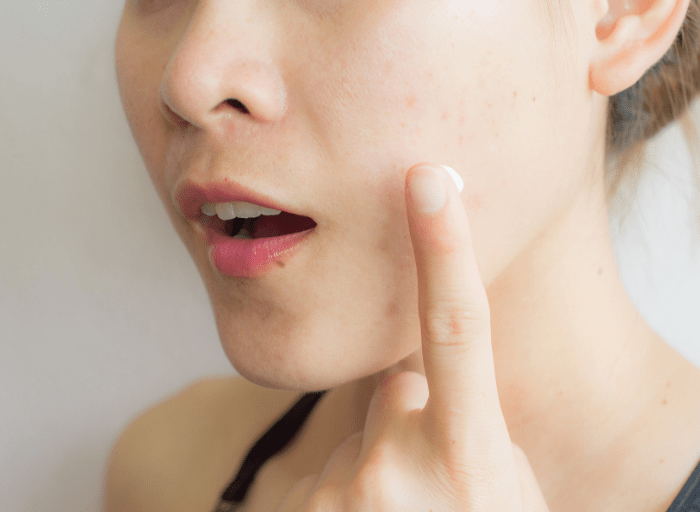 Course of treatment and side effects
One procedure of removal of facial scars with Pixel fractional laser, depending on the degree of advancement of changes and their volume, takes from 10 to 60 minutes. During the procedure the patient may feel characteristic heat and even burning and itching. It can be easily relieved by using a special skin cooling system. The feeling of discomfort can last for up to an hour after the treatment and is followed by a feeling of strong hydration of the skin, despite the persistence of mild tenderness. The treatment is completely non-invasive.
Removal of scars on the face with laser does not require convalescence, which is an undoubted advantage of the treatment, but for the first month it is necessary to protect the treated area from harmful sun radiation, for example, by using a cream with SPF 50 filter.
Effects
The first effects of treatment with fractional laser Pixel in most patients are noticeable after a few days. The skin becomes smoother, discolorations lighter, and scars/stretch marks shallower. However, to obtain truly satisfactory results, it is good to perform several treatments. Most commonly, 3 to 5 series are performed over a period of 2 to 4 weeks. It is also possible to vary the intervals between treatments. This can be determined in consultation with a professional (depending on the extent and location of changes).
The final, optimal effect of the treatments is visible after about 1-3 months. To enhance the effects of laser treatment, the so-called combination of treatments can be used, such as fractional laser Pixel with micro-needle mesotherapy using hyaluronic acid.
For whom.
The Pixel treatment is not only for people whose aim is to remove facial scars with laser. It is also recommended to people who want to refresh the skin or get rid of imperfections such as stretch marks, small scars, wrinkles and discoloration and expect rapid results. In addition, fractional laser Pixel perfectly exfoliates the epidermis, improves skin condition. And it has no equal when it comes to shrinking enlarged pores.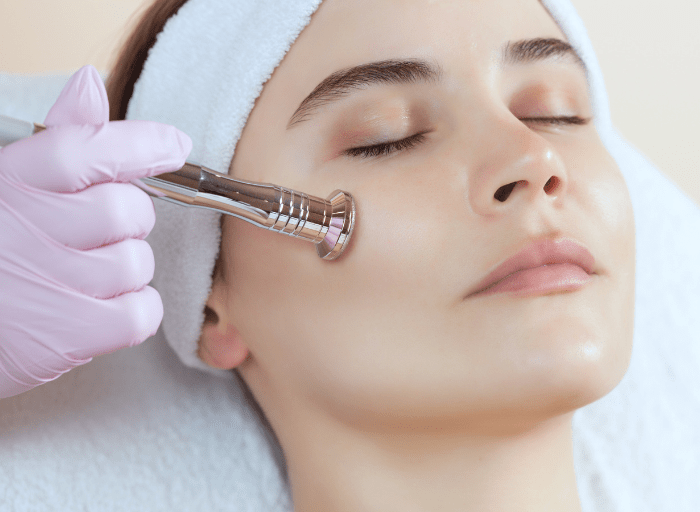 Contraindications
Despite the beneficial properties of the Pixel fractional laser treatment and its non-invasiveness, this method is not for everyone. People with contraindications should refrain from its performance.
Contraindications:
Taking medications for depression, immunosuppressants, retinoids and antibiotics within the last 6 months,
neoplastic diseases,
severe/unbalanced systemic diseases such as diabetes, kidney failure,
susceptibility to formation of hypertrophic scars,
active skin infections undergoing treatment (including active herpes),
fresh tan.
Laser facial scar removal is an increasingly popular, safe, and extremely effective method of combating unsightly acne lesions. Thanks to Pixel technology, patients can get rid of the bothersome problem in a relatively short period of time. Without long convalescence and invasiveness which is characteristic for many other methods of lesion removal.
Professional treatment with fractional Pixel laser can be performed in J'adore Institute – our beauty salon in Warsaw. You can make an appointment online!