Excess body fat located in sensitive areas can be particularly problematic for representatives of the fair sex. There is no denying the fact that it can lead to a decrease in the sense of one's attractiveness. Fortunately, effective aesthetic medicine treatments come to the rescue. Freezing of fat tissue has quite a large group of supporters.  Check what is the cryolipolysis treatment.
Cryolipolysis treatment – what does it actually consist in?
Many people wonder what the cryolipolysis treatment, also known as fat tissue freezing, actually consists of. At the beginning it is worth noting that it is a completely painless and minimally invasive procedure. This is good news for all those who are afraid of invasive aesthetic medicine treatments. In a way it is an alternative to liposuction, which is already quite an invasive procedure. How does this procedure work? The area of skin that is subjected to the treatment is sucked by a special device and then it comes to freezing. Under the influence of low temperatures the unwanted fat cells undergo so called crystallization. This is when the results that every woman is hoping for appear.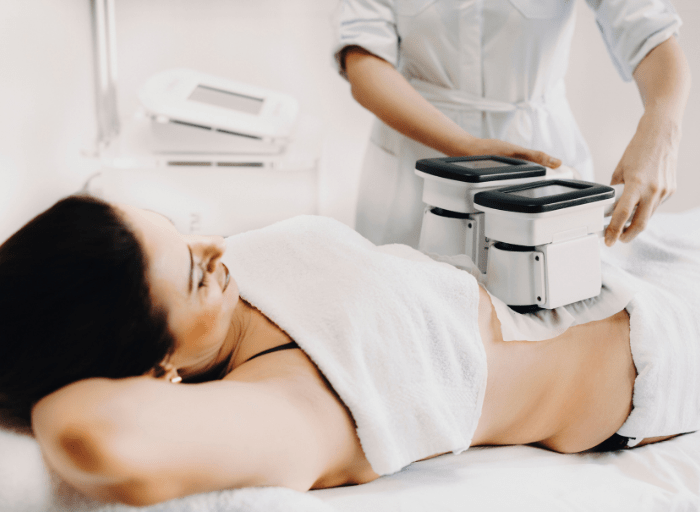 Is the treatment effective?
As mentioned above, fat freezing is an extremely effective procedure. So what can you count on? Well, as a result of fat cells crystallization, the treated skin area is visibly slimmer. Therefore, you can enjoy a much more slender silhouette. The full results will not be noticeable until about five weeks after undergoing a fat freezing treatment. So it would be worth your while to be patient.
Learn about contraindications to the procedure.
Unfortunately, cryolipolysis treatment is not always possible, even if there are important indications for it. So it would be worth knowing the list of contraindications that prevent this beneficial aesthetic medicine procedure from being performed. When visiting a beauty salon, it is worth being aware of whether you are suffering from any medical condition that prevents the procedure. Of course, the person performing it will certainly conduct a detailed interview before performing cryolipolysis. It is therefore worth bearing in mind that the procedure of freezing of fat tissue will not be able to undergo people suffering from blood clotting disorders and epilepsy.
Among the contraindications are also worth mentioning: cancer and unbalanced diabetes. Hemophilia is also a contraindication. This procedure must not be performed also when we struggle with thyroid problems. We are talking about both hyperthyroidism and hypofunction of this organ. Kidney and liver dysfunction will also be problematic. Heart disease will also be a contraindication. Fortunately, some of these contraindications are of a transient nature. If you have any doubts as to whether you can undergo cryolipolysis treatment, it is worth consulting with the person who will perform the procedure. There is no doubt that the cosmetic surgery, in which we undergo treatment should be carefully selected. A large selection of professional surgeries can be found even in the capital. You can easily visit for example a beauty salon in Warsaw J'adore Institute. You can make an appointment for treatments online.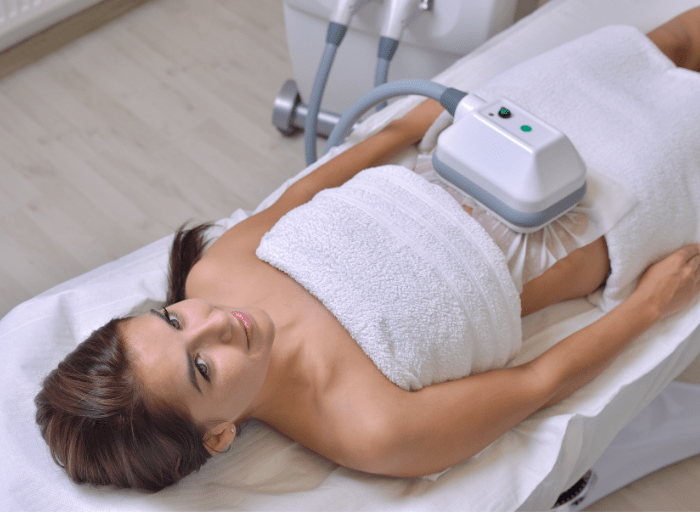 What to expect after the procedure?
A great many people wonder if the fat freezing procedure is accompanied by any adverse effects or complications. Fortunately, the cryolipolysis procedure is relatively safe and minimally invasive. However, this does not mean that no effects will occur. Immediately after the procedure, a slight swelling may occur in the area of skin undergoing the procedure, as well as bruising. The person who underwent the procedure of cryolipolysis may also feel tenderness, sensitivity, and pain of the mentioned area. Usually, however, these inconveniences disappear after a few days after performing the procedure. Most often, side effects last no longer than seven days. However, if they persist longer, you should consult this fact with the person who performed the procedure of freezing of fat tissue.