Estgen treatments in Warsaw are very popular. No wonder, as they are an example of extremely effective treatments that help in the care of dry skin. Apart from this treatment, there is much more that can be offered to inherently dry skin. To find out what treatments are advisable, you should visit the J'adore Institute beauty salon. You should also consider choosing home care. Find out what is the best care for dry skin.
What does dry skin look like?
Dry skin is easy to recognize. It usually absorbs very thick-textured cosmetics quickly. It needs frequent moisturizing, up to three times a day. Dry skin can also become quite flaky. There is no doubt that it may experience signs of aging prematurely. Wrinkles can appear on dry skin, especially around the mouth and eyes. Dry skin can also be prone to keratosis if its basic needs are not met.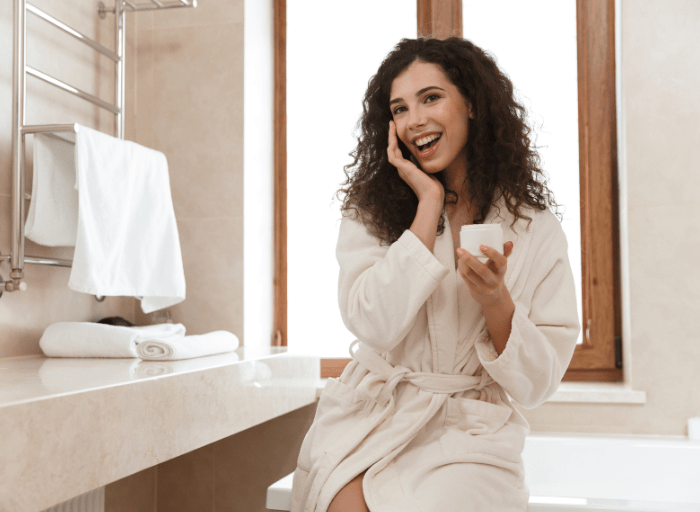 What should be the care of dry skin?
It is necessary to take care of the condition of dry skin at home. The best solution will be a careful selection of cosmetic preparations. They should have a fairly thick consistency. The best choice would be cosmetics with natural compositions. It would be great to reach for both day cream and night cream. It is worth using a well-chosen serum under the cream, especially in winter. To take care of dry skin condition you should also use mild cleansing gels. It is necessary that they contain ingredients with moisturizing effect, such as natural vegetable oils.
Dry skin care – Can diet affect skin condition?
There is no doubt that the condition of our skin can be indirectly affected by diet. To prevent dry skin, we should first of all take care that our daily menu does not lack fruits and vegetables, preferably fresh ones. It would also be excellent to pay attention to an adequate supply of fluids. Moisturizing the skin from the inside is extremely important. Excessive salt, sugar and unhealthy fats should be avoided. Specialized skin care is also worth considering. It is a good idea to take care of your skin as well as to avoid salt, sugar and unhealthy fats. Among other things, estgen treatments in Warsaw can be helpful.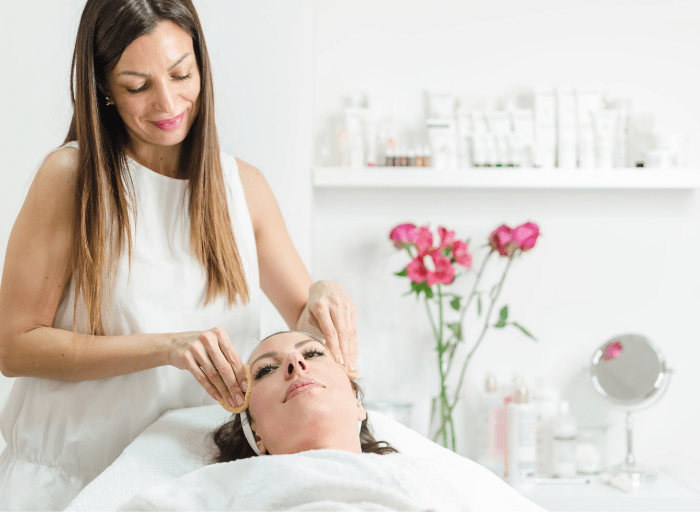 Dry skin care – what treatments are worth using?
As mentioned in the introduction, estgen treatments in Warsaw are one of the interesting propositions for dry skin. If you live in the capital, it is worth visiting a beauty salon in Warsaw, where you will get professional help. It is a good idea to visit a beauty salon in Warsaw where you can get professional help. It turns out that this treatment involves the delivery of active ingredients to the skin. As a rule, this treatment can be performed in two ways. As a result, the skin becomes deeply moisturized and full of a healthy glow. Another of the treatments that proves useful for dry skin is skeyndor power hyaluronic.
This treatment uses the beneficial properties of hyaluronic acid. This makes it possible to deeply nourish and regenerate the skin. The skin is also protected from the harmful effects of external factors. It would also be worth considering the use of medical acids. In the case of dry skin, peeling with the use of mandelic acid and lactobionic acid has a chance to prove itself. It is impossible not to notice that both peels have a slightly keratolytic effect. They will allow you to exfoliate dead skin. They also moisturize, penetrating into the skin. It would also be worthwhile to use a procedure such as needle mesotherapy cytocare 532. For its implementation the best preparations rich in valuable active ingredients are used. The skin is also stimulated to renewal thanks to micro-punctures.
After the treatment the skin becomes soft and pleasant to the touch. During the Dermaheal treatment the skin is also deeply regenerated and nourished thanks to a special preparation. All treatments must be performed under the watchful eye of an experienced cosmetologist. Then they will certainly prove to be effective. We recommend signing up for treatments online!