Our hands are constantly exposed to external factors such as wind, frost, sun or even polluted air. The skin of your hands is also susceptible to household or cosmetic chemicals. Unfortunately, sometimes we forget that just taking care of our nails is not enough. Manicure is very popular nowadays, unfortunately we sometimes forget about proper hand skin care, which most often shows the first signs of old age. What are the best hand treatments?
What is it like with this hand care? Hand treatments
With many advertisements or promotions of treatments, our eyes usually wander towards colorful, beautiful nails or jewelry surrounding our hands. This itself makes us forget about the existence of problems associated with aging of the skin on the hands. Not only does it struggle with all external factors on a daily basis, it usually receives a small amount of care.
Negative factors and their consequences of lack of proper hand care
Our hands are particularly susceptible to drying out due to wind, frost or even frequent washing of hands with unsuitable soap. Few of us now also have time to cream our hands after each wash. Another problem is discoloration. They can appear after summer or with age. It is also a symptom often present in various health problems, such as liver or kidney failure. Winter is also the least favourable time for our skin in these places. In frost, micro-damage or cracking of the epidermis often occurs. Unfortunately, we also quite often make the mistake of not wearing gloves, which provide protection against such weather conditions.
Another problem is loss of skin elasticity, especially in people who have quite bony hand structure. The skin looks less aesthetic, there are even veins that do not add all the charm. In some cases, you even have the impression that the veins are detached from the skin. The reason for this is aging. We no longer have any influence on, because this is our nature and it awaits each of us.
How to start the proper hand care? Is it worth to perform hand treatments?
It is best to start from the beginning. Let's remember that prevention is best than cure. We should take care of our hands now and not postpone it "for later". This moment often fades in memory and finally never comes, or only when the condition of our hands is even mourned.
An important basis is to buy a cream with a good composition and adjust it to our needs. During the day it is best to use a cream that is absorbed quickly. Such a preparation will not bother us in any way. It will not require us to break away from our current activities. It is also recommended to use the cream after each wash of hands, so buying a small tube that fits into our bag will be a very practical option. We want to make this task easier for ourselves, not more difficult. The night cream can have a richer consistency, so we can choose a much fatter version. Additionally, a great solution can be sleeping in cotton gloves, which also prevent the bedding from getting dirty.
The next step to take care of your skin is to protect it from what is outside. Wearing gloves is recommended not only in the winter in the cold, but it is equally important to use them when cleaning or washing.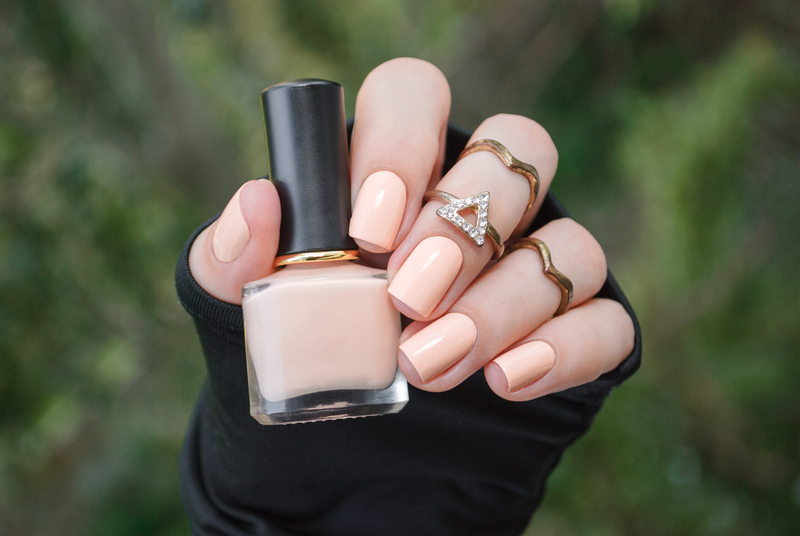 Why is home care alone not enough? Why are hand treatments so important?
Building good habits at home is a great start, but just taking care of the creams available in drugstores is not enough. Our hands deserve more. So it is worth to take an interest in more professional treatments. They will have an extremely beneficial effect on our hands, but also allow us to relax for a while. So they will be a great reason to break away for a moment from the whirlwind of busy everyday life.
Professional hand treatments
Here the aesthetic medicine has really moved forward. In the past, we may associate such treatments mainly with the use of paraffin. Now we can choose from a whole range of interesting options. Every shortcoming has its solution in cosmetics, so everyone will find something for themselves.
For the highly frequent dryness of the hand, needle mesotherapy treatment is recommended. Depending on the needs of the skin, an appropriate ampoule is selected in. There are ingredients created to eliminate this problem. Hyalual company, which produces high quality ampoules with hyaluronic and succinic acid, has very positive opinions in this respect.
Reliable needle mesotherapy, already with other ingredients, can also help with the problem of skin aging and therefore loss of firmness. Here, it is also worth to use treatments even preventively, and a series of treatments with ClearLift head laser can also be used.
Discoloration on the skin is something that the pulsed light technology and the DYE-VL head will brilliantly deal with, but it is not aimed at everyone. Therefore, it is always worthwhile to consult with a specialist in order to select the best possible method. The needle mesotherapy method and Mediderma series of treatments are also universal here.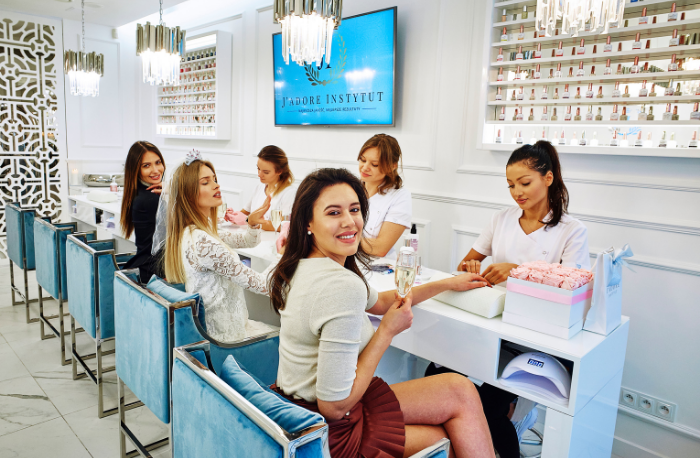 If you do not want to perform invasive treatments, think at least about a comprehensive spa treatment. Goog option is peeling, mask or paraffin. This treatment will also improve the appearance of your hands.
At the very end, it is worth adding that all the treatments described above are performed in our J'adore Institute.  We encourage you to use our professional services.
Make an appointment in our beauty salon and take care of your hands today!