An essential part of daily skin care is moisturizing. Taking care of proper skin hydration is extremely important regardless of skin type. Without it the skin becomes gray, its structure and appearance deteriorate. This problem intensifies during the winter, when daily skin care becomes even more difficult. Skin moisturizing treatments in the winter are particularly demanding. Many women still find it difficult to choose the right daily care and to provide their skin with an appropriate level of hydration. Contrary to appearances, a wide range of available cosmetics does not make it easier. So how to choose the best moisturizing cream?
How to moisturize your skin? How to find best moisturiser?
What is worth remembering when planning your daily home care? The first step, often overlooked, is to take care of the hydration of the body from the inside. Do not forget to drink water and herbal teas every day. Without this, skin care with cosmetics will be much more cumbersome and demanding.
Another important aspect of moisturizing is, of course, the use of moisturizing creams. This is an essential cosmetic in daily skin care. How does it work and why is it so important? First of all, its action is based on preventing water loss from the tissues. And here we return to the first point – the hydration of the body from within. Cosmetics will not retain water in our bodies if we do not first provide it in the right amount. However, hydration from the inside is also not enough because water escapes from the epidermis during the natural evaporation process. Moisturizing creams are essential to block this process and retain water in the skin, keeping it looking healthy and fresh.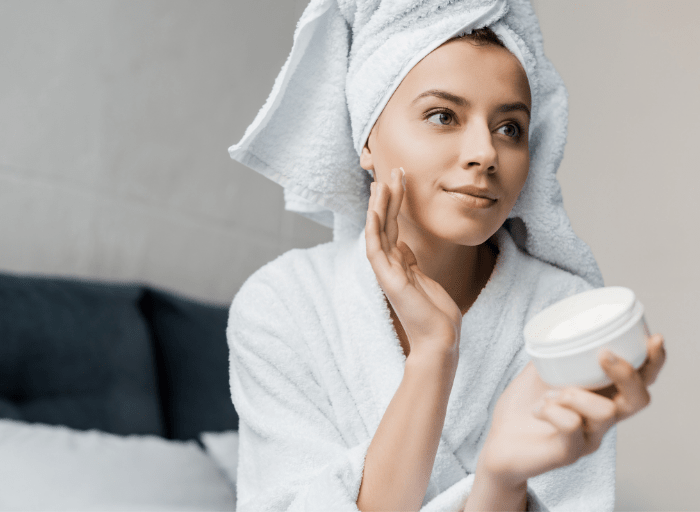 Best moisturizer – What should a moisturizer contain?
When choosing a moisturizer, we should pay special attention to its composition. What ingredients should a good moisturizing cosmetic contain?
Hyaluronic acid – is a substance that occurs naturally in our body, but as we age it gradually disappears. Together with collagen and elastin it forms the structure of our skin. Its molecules form a protective filter on the surface of our skin, which prevents water from escaping from the epidermis.
Collagen – the basic component responsible for skin hydration, but also for its elasticity and firmness.
Glycerin – is used in cosmetics as both a moisturizer and emollient. What is important, glycerin moisturizes the skin, if its content in the cosmetic does not exceed 25% – paradoxically, in higher concentrations it has a drying effect


The best moisturizer  cream in addition to the above-mentioned ingredients may also contain paraffin, ceramides, urea. Intensive skin moisturizing treatments in the winter are based on cosmetics with a high concentration of these substances.
Remember about regularity
Daily skin care often requires a lot of discipline from us. It is not easy, especially with a huge number of duties and tasks to do. Irregular use of cosmetics will certainly not bring us such visible effects as a consistently applied daily skin care ritual. However, if we lack the time and strength to take care of our skin on our own, we can use the services of professionals. Beauty salon in Warsaw will take care of choosing the right treatment, so you can immediately see the improved condition of your skin, and at the same time experience a moment of relaxation and rest. Cosmetic services are especially needed during the colder seasons.
Indoor and outdoor temperature jumps, cold, wind … All these factors do not make it easy to take care of your appearance. Skin moisturizing treatments in the winter will make sure that the season does not significantly affect the condition of your skin. Best moisturiser will make Your skin look younger!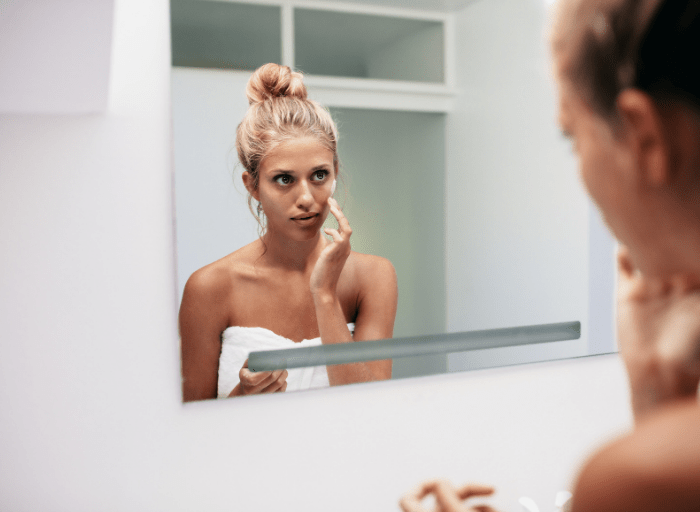 The Best Moisturizing Cream – Special Skin Needs
When planning our daily care and choosing a moisturizer, You should take into account the special needs of your skin. As we already know, moisturizing is an integral part of skin care regardless of skin type, but the current condition of the skin should set some direction in the choice of cosmetics. If we have a problem with dry skin, we should strengthen our efforts to moisturize it properly. In this case it is worth reaching for a stronger cosmetic used at night, and also support the action of creams by masks with moisturizing effect. What's more, the choice of care also depends on the season.
A special period here is winter. Intensive skin moisturizing treatments in winter prevent the negative effects of cold and wind. Dry air in heated rooms is another factor significantly affecting skin condition during the colder months. Even the best home care cosmetics may not be enough during this special time of year.
A beauty salon that offers professional, intensive skin moisturizing treatments can come to the rescue. J'adore Institute evaluates the condition of the skin and adjusts the treatments to its needs. The effects last for a long time, when we can enjoy properly moisturized and beautiful skin. After a visit to a beauty salon we can also notice effects in our psyche – taking advantage of such services and undergoing pleasant treatments performed by professionals certainly improves the mood and provides unforgettable moments of relaxation.