Some women find brown to be boring. Perhaps this is due to the fact that in the world more than 50% of people have brown eyes. However, in Slavic countries they are less common than gray or blue. Makeup for brown eyes in the center of Warsaw J'adore Insitute will help bring out a deep look and usually go hand in hand with an original, oriental beauty. Contrary to appearances, brown is the most unique eye color. Because it has many shades, which makes every brown-eyed woman absolutely unique and unusual. A real lucky person is the owner of brown eyes, because it is the most universal color and works beautifully with any color applied. The cosmetic salon in Warsaw J'adore Institute will professionally select the ideal intensity and shade of brown.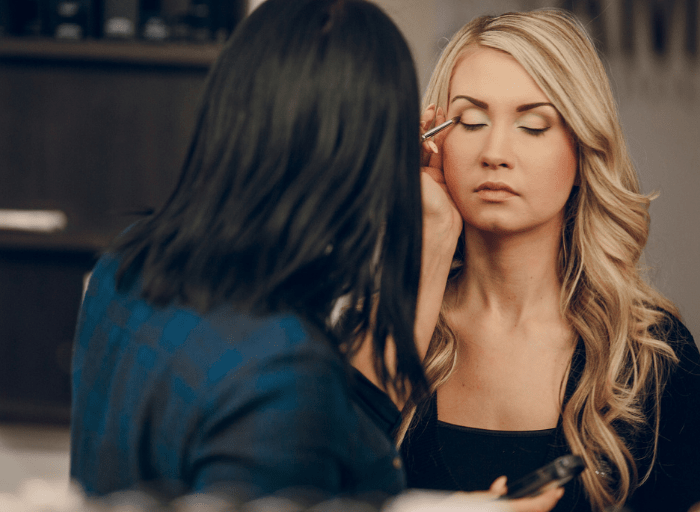 50 Faces of Bronze
It is not always easy to recognize one's eye color and select the perfect cosmetics for your type of beauty, so for important outings it is worth to do your makeup in the center of Warsaw, where for each client a professional beauty salon is waiting.
Make-up artists recognize many colors of irises. Some are so dark brown that they appear completely black, sometimes they also have red undertones on the edge of the iris, which gives a dark chestnut color – for such eyes beautifully match the colors of extinguished turquoise and all the blues.
Browns with orange undertones are people with a medium brown color, commonly known as caramel. Greens and grays look beautiful on them.
Holders of rare yellow undertones are the lucky ones who are said to have hazel eyes. It looks especially beautiful in the frame of intense sapphires and cornflowers.
In the eyes of women with a touch of green can be looked at endlessly. Such cat eyes will look beautiful in a frame of red, orange, purple, pink or gold.
Among the variety of brown eye colors, there may be rare golden reflections that sparkle in the sun. This particular color combination is worth highlighting with gold, blues or grays. J'adore Institute has a wide range of professional cosmetics that will bring out the best in your eyes.
Makeup for brown eyes – Mixing colors
The beauty salon in Warsaw carefully selects the colors used, so that everything matches perfectly. A very helpful tool used at the J'adore Institute is the Color Wheel. It will tell you which colors are worth combining and which should be avoided. The beauty salon in Warsaw especially recommends a few of them:
Blue + yellow – a very beautiful combination, which resembles a blue, cloudless sky on a sunny day.
Orange + green – a perfect combination for autumn evenings, which has a magical ability to refresh your eyes.
Gold + brown – especially recommended for women with dark hair. These colors beautifully illuminate the whole face and brightens up the look.
Red + green – in the color wheel they stand opposite each other, which means that these colors perfectly combine with each other and you should use it in your makeup. Be careful with red though, too much of it can give the effect of a tired eye.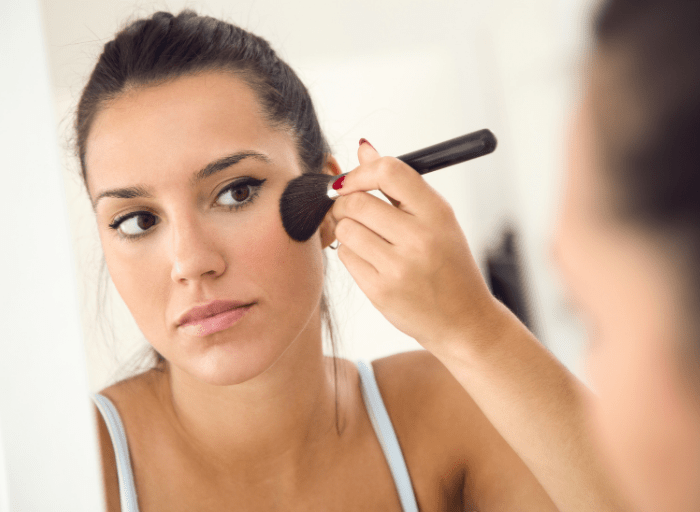 Makeup techniques for people with brown eyes
Brown is such a versatile color that not only can different colors be used in makeup, but also different techniques. A beauty salon in Warsaw specializes in various techniques that are difficult for beginners to achieve. The beauty salon is equipped with the highest quality cosmetics and every convenience for the comfort of the client.
J'adore Institute often performs classic makeup, which is a universal technique for any eye color, but one could say that it was created for brown eyes. The delicate combination of brown and beige colors will beautifully highlight and emphasize your unique shade. Book your makeup online!
Beauty salon often hosts clients eager for Smoky Eye evening makeup. Sexy smoky eye will add sensuality and rapaciousness to every brown-eyed woman. Another advantage of brown iris is that you don't have to limit yourself to the classic black version. You can go crazy and do blue or green Smoky Eye. Makeup in the center of Warsaw can help you achieve the effect of a smoky eye, because as is well known, it is not an easy technique to apply. The beauty salon has all the resources to perform makeup at a high level.
The letter V is a smudge to mist matte shadow in a V shape. Where the outer corner ends to the moving eyelid. When done this way, the makeup will further deepen and emphasize the look.
Bobbi Brown is a very simple, yet effective technique in makeup. It is ideal for women who want to look unusual, but at the same time light and natural. The technique involves applying a dark shadow in the inner corner of the eye. Then a lighter one in the outer corner. The make-up artist in the center of Warsaw will additionally choose the perfect eyeliner line. Thanks to that the eye will have "that something" and will give a truly rebellious look of a real warrior.