Daily eyebrow care is quite a challenge for many women. Buying the right cosmetics, the correct application of makeup or (especially) the time spent. It is necessary to remember about many aspects related to this. However, there are ways to make routine preparations easier. One of them is permanent eyebrow makeup. This procedure allows you to give the eyebrows the desired shape, fill in gaps or give clarity to your look. Do You know methods of permanent makeup application?
In this text we will introduce you to the methods of permanent eyebrow makeup. We will tell you where you can make an appointment for its implementation.
Permanent makeup – where can it be done?
Permanent makeup is a very popular service – almost every beauty salon in Warsaw offers it. However, if we want the highest possible quality of our makeup, it is worth considering J'adore Institute. It is guarantee of professionalism, best results and exceptional atmosphere in one place. Choosing an institution should be based on experience and reputation of a given place; it pays in this regard to bet on recommendable brands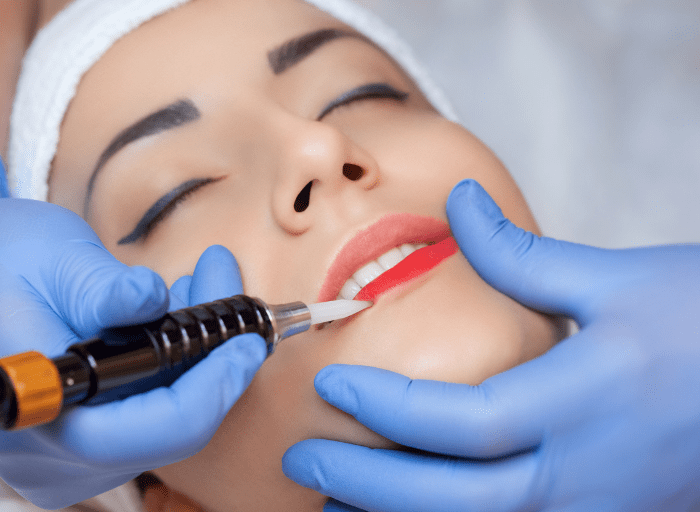 Methods of permanent eyebrow makeup application
Microblading method – is a manual method; eyebrows are made with a special pen (hence the name of the method).
It consists of making incisions in the skin, in place of which the pigment is then introduced. Eyebrows made using this technique are extremely delicate and natural due to the possibility of drawing individual hairs in very close proximity. Unfortunately, despite the undoubted advantage which is a natural look this method is not the most durable.

Depending on skin type the effect lasts about 12 months.

Hair to hair method – often mistakenly identified with the pen method because at first glance it seems to be very similar; however, they differ in the technique of performance.
Implemented using a specialized device with a disposable needle, the hair method involves drawing individual hairs between the client's real eyebrows. This method is considered the most difficult; it should be performed by an experienced person in a beauty salon; nevertheless, it provides more lasting effects than the aforementioned method.
Eyebrows made with this method should keep their properties for about 2 years.
method of shading/ombre – seemingly very similar, but differ in the technique of performance. The traditional method of shading involves the use of only one shade of pigment. It is then spread over the entire specified area of the eyebrows in the right way. This produces a result similar to an eyebrow pencil or shadow. However, it is not very good for thickening the hairs.
The ombre method differs from the standard shading method. The ombre method differs from the standard shading method. It makes the eyebrows lighter and slightly defined at the roots and darker at the tips. It also allows for a clearer outline and a more natural result. The effect achieved lasts on average about 2 years; however, in order to obtain more satisfactory results, the makeup should be replenished approximately once a year.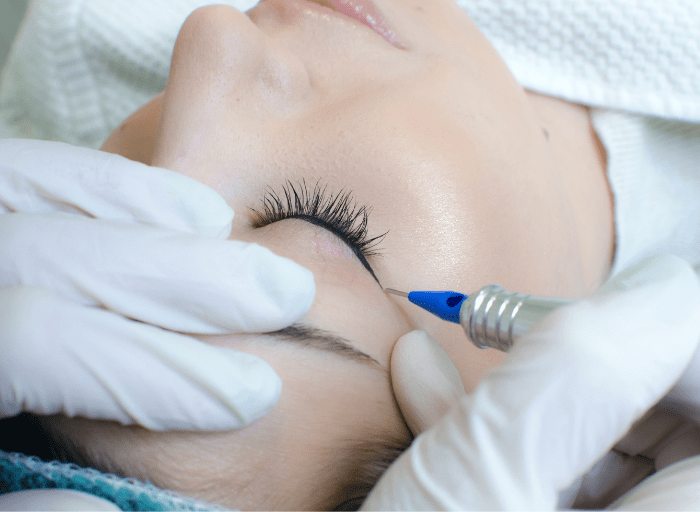 Which makeup to choose?
You should think about the result you want to achieve. In case you want the most natural and delicate look of your eyebrows you should consider the pencil method. In case you want to emphasize your eyebrows with a shadow or different tones, you should opt for the shading or ombre method respectively.
Facing the choice of the best method, it is worth to go for a consultation to a professional beauty salon such as J'adore Institute. Qualified staff will help you choose the most advantageous option for us and discuss with us in detail the advantages and disadvantages of various solutions. It is also worth looking at the websites and profiles of beauty salons in social media. Look for comparisons before and after the treatments we are interested in are posted on an ongoing basis, or information on current trends. You can book treatments online!