Nails do not have an easy life with us. Hybrid manicure, nail superstructure with gel or acrylic and chemicals effectively destroy the plate. As a result, the nails become brittle and brittle, which is more and more difficult to hide under a layer of polish. The only way is to nourish and regenerate the nails. Check the reliable ways to regenerate the nails.
Watch out for chemicals
Strong, long and well-groomed nails are a dream of every woman. Unfortunately, not every one of us has been endowed by Mother Nature with a beautiful and long plate, so often to improve the shape of the nails is used to add a gel or acrylic filler. The effects can be really amazing, and the problem arises when such artificial claws are removed. It turns out then, that our natural plate is in a lamentable state. Chemicals and adhesives, which are necessary for the superstructure of the nail, significantly weaken it, and with each subsequent treatment the situation gets even worse.
However, the most popular is the hybrid manicure. The UV lamp cured lacquer is extremely durable, does not chip off or abrade. It is often said that skillfully made does not affect the condition of the nails. This is not entirely true. Each nail polish contains strong chemicals that can more or less damage the plate. As a result, the nails start to split, break and are very thin. Another bad news is that a manicure made on such a plate looks much worse, its durability is also reduced. You can only save your nails in one way. Professional treatments in the beauty salon, which will nourish and regenerate the plate.
Beautiful fingernails and neat hands, it's a business card
The appearance of the nails, and thus of our whole hands, testifies to ourselves. They are often referred to as a showcase of man and it is hard to disagree with that. In the case of women, it is also a decorative element. Painted nails can look elegant or sexy, add charm and charm, all depends on the type of manicure and decoration. However, if the plate is in a bad condition, the effect will never be satisfactory. In addition, the hand skin and the cuticles surrounding the nail are dry, which is not very aesthetic. Dry skin becomes rough and unpleasant to the touch over time, and this is influenced by detergents used during cleaning.
Let's be honest – surely you have forgotten to wear protective gloves for home cleaning many times? The damage that will be done to the skin of your hands and nails is difficult to reverse. Ordinary creams and drugstore conditioners may not be enough. You hide your hands in your pocket, afraid to show them to the world? It's high time to fix the mistakes and take care of your nails professionally. Hand regeneration is the first step to healthy, beautiful and well maintained nails and hands.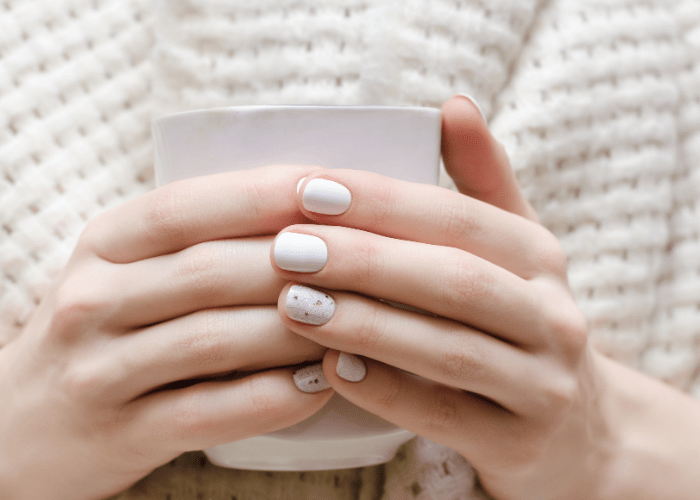 Ways to regenerate nails – Japanese Manicure and paraffin wax – first aid
You have certainly heard many times about care methods straight from the Far East. After all, nobody, like the Asian women, knows about care and methods of keeping a beautiful, young look. This also applies to nails, so Japanese manicure is very popular. It is a reliable way to make your nails smooth and shiny, based on the methods used in Japan for several hundred years. What is this cosmetic treatment?
With the help of a special brush, the beautician rubs properly selected preparations based on natural ingredients, known for their regenerative properties, into the nails. These include beeswax, silica and keratin. During their massaging into the plate, the whole wealth of vitamins and minerals reaches it. Nails gain power and exceptional smoothness and dazzle with the shine of pink pearl. Japanese manicure should be done in between the hybrid or gel superstructure. It will shorten the time of regeneration and strengthen the nails before the next treatments. However, if you really want to nourish a heavily damaged plate, it is recommended to perform 4-6 treatments at 2-week intervals.
The effects will be incredible! Do you dream of an additional effect of moisturized and nourished hands? Paraffin mask with a nail and hand care treatment will be perfect for this purpose. An additional benefit is the feeling of light and rested hands and their maximum regeneration.
Ways to regenerate nails – IBX System – a real revolution in nail regeneration
Your nails need regeneration, but don't want to give up the hybrid? No problem at all. IBX repair system is a real breakthrough in nail care, which can also be used before hybrid manicure. The innovation of the IBX system is based on active substances that not only smooth the tile outwards. Products penetrate into its deepest layers. Penetrating them, they repair any damage and make the nails become exceptionally strong and beautiful.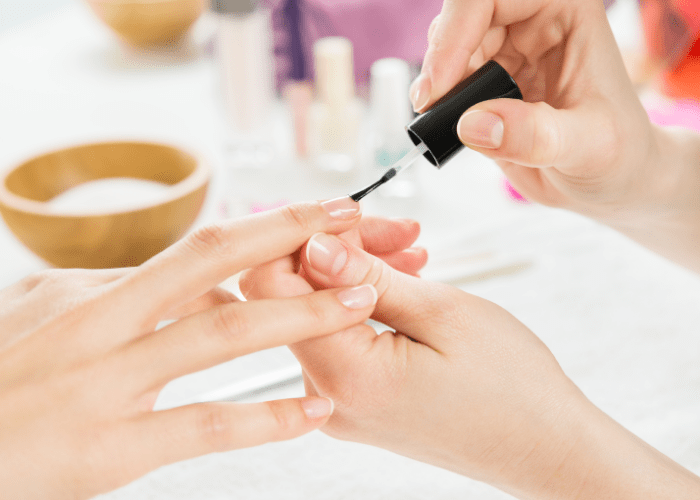 The treatment with IBX system consists of two stages. During the first one, an intensive vitamin preparation is applied to the nail, which nourishes the whole nail and replenishes vitamin deficiencies. In the next part of the treatment, a technologically advanced preparation is used, which additionally strengthens the plate and protects it from further damage, it is hardened with a UV lamp. Most importantly, the IBX System can be the basis for further cosmetic treatments, such as hybrid mancure. For complete reconstruction of damaged nails it is recommended to perform a series of 3 treatments every 7-10 days. Deciding on any way to regenerate your nails, it is best to put yourself in the hands of professionals who will choose the right methods. Japanese manicure, paraffin wax and IBX system can be used in the offices of J'adore Institute in Warsaw and Cracow.