Mother's Day is a special holiday. A special moment in which we can show mothers how much we appreciate the effort put into our upbringing and emphasize that we remember and love them. No wonder that we choose the gift for mom so carefully.
In order to offer a beloved mother an original and unique gift, we often have an empty head. Although there are many ideas, most of them have already been used in previous years, and others do not suit our mother at all or have nothing special about them. Fortunately, every daughter and son can use our help. Our salon, J'adore, as a meeting place for many women, knows perfectly well what they want and need. The following list of 5 ideas for a gift for Mother's Day contains just such proposals, which are often talked about in our four walls. That's what mothers mentioned about them.
What should I buy for Mother's Day? 5 best ideas
1. Massage for Mother's Day – a gift that gives you a feeling of relaxation
Very often, mothers have the most responsibilities. Doing shopping, cooking dinner, cleaning the house, setting a plan for the day, taking care of family health, taking care of children, fulfilling professional duties, and sometimes also looking after grandchildren. During the whole year we have thousands of different tasks to perform, which unfortunately are not always reciprocated. Therefore, on their holiday it is worth giving them a unique gift that will bring a feeling of rest, happiness and relaxation. An invitation to a professional massage to a climatic beauty salon is also to offer them a moment of rest, during which they will be the most important.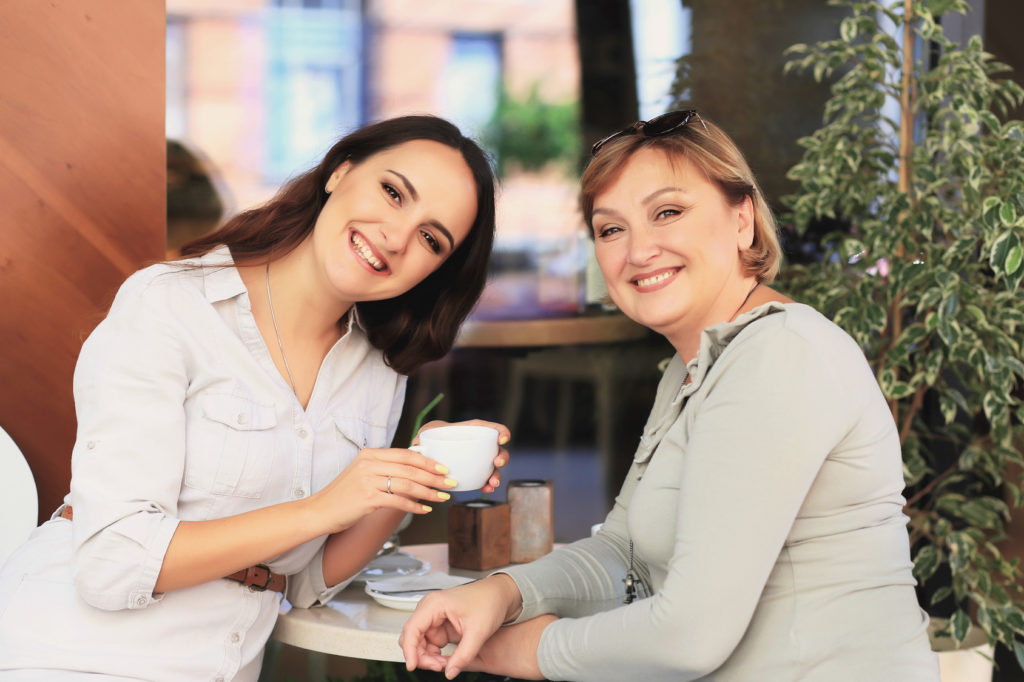 What massage should I buy for my mother?
It is difficult to choose only one, the best massage for mom, because each of them has slightly different properties. However, we can offer three massages, which are most often chosen by women aged 35 to 65. This is a classic, aromatherapy and Polynesian massage. What are they about?
Classic massage is a traditional massage that cures back pain, improves mobility, relaxes the mind and body, and perfectly affects the appearance of the skin. It improves metabolism, oxygenates the epidermis and smoothes the body. It is an excellent proposition for every person, regardless of age and gender. In addition, aromatherapy massage focuses on issues related to restoring harmony of body and mind. Special compositions of natural essential oils that soothe the senses, free from stress and headache are used to make it. In contrast, Polynesian massage, also known as mauri, effectively relaxes a tired body, provides relief and significantly reduces stress. It lets you feel real relaxation.
2. Treatments around the eyes
The invitation to remove wrinkles around the eyes is another great idea for a gift for Mother's Day. Crow's feet, swollen eyelids and dark circles under the eyes are the main problems that middle-aged women struggle with. Fortunately, by performing certain cosmetic procedures, you can instantly restore the freshness of the look, and thus subtract the entire face even for several years. The most effective treatments of this type include the exclusive Fill Perfection care treatment, which is an alternative to Botox and Light Eyes needle mesotherapy, which removes dark circles under the eyes and wrinkles.
3. Carboxytherapy
All kinds of treatments that fight with cosmetic and aesthetic problems arising due to age are a great idea for Mother's Day. A gift that allows you to regain the youthful appearance of the skin, a slim figure and a radiant complexion that will satisfy even the most demanding women. Carboxytherapy is just this type of procedure. Thanks to it, you can rejuvenate the appearance of your face, shape your figure, remove cellulite and stretch marks, eliminate the second chin, fill wrinkles and prevent hair loss.
4. Pixel RF – a way of skin laxity and wrinkles
Pixel RF is a procedure combining fractional plasma technology and radiofrequency. Radio waves and laser stimulate cell renewal processes, stimulating the skin to produce collagen and elastin. Thanks to this, we can notice very fast smoothing of wrinkles and restoration of proper density of the skin.
5. Manicure and pedicure
Manicures and pedicures are universal treatments that can be a great gift for various occasions. Manicured nails, painted with varnish of a unique color, decorated with rhinestones or a French tip, add femininity. Every woman dreams of perfect toenails and hands, although she does not always have time to properly care for them.
Thanks to our guide you no longer have to wonder what to buy for Mother's Day. The gifts we offer are proven ideas that have pleased many a mother. Maybe yours will also have the opportunity to join the group of our satisfied customers?