Your skin has lost its shine, is gray and new wrinkles appear on it? If so, the solution is one thing – professional treatments in the beauty salon effectively revitalize your skin.  And make you look in a magnifying mirror with pleasure. Check the antioxidant anti-aging treatment.
Stop time and even undo it.
The passing of time is unfortunately not an ally of our skin. The process of skin aging starts just after the age of 20, it intensifies after 30 and is unstoppable during the menopause. What our skin looks like then depends on genetic factors, lifestyle and care. Regularly performed treatments in professional offices can work wonders and stop time. What if you have not taken care of your skin at the right time and the symptoms. Of passing time have already appeared on your skin? Relax, there are non-invasive methods that will effectively change the appearance of your skin and make it smooth and firm again. Antioxidant anti-aging treatment combines the power of three extremely effective active substances: ferulic acid, vitamin C and retinol.
Thanks to this, it effectively reduces wrinkles, lightens discolorations, evens out the color, tightens the skin and stimulates its reconstruction. It is an ideal proposal for mature and lacking glow cerium.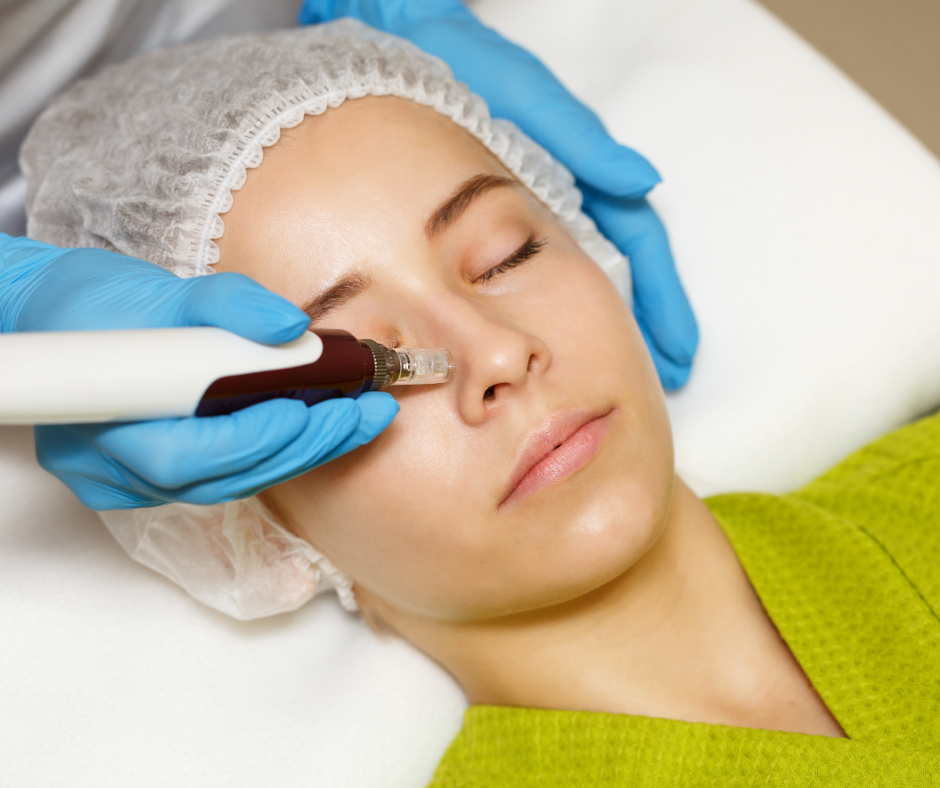 Chemical peelings are quick effects
Antioxidant anti-ageing treatment based on chemical peeling of a well-known cosmetic brand, Mediderma, guarantees obtaining extraordinary effects in a very short time. Usually only 4 treatments should be performed at 3-4 weeks intervals. What exactly is chemical peeling? It is a procedure that intensely exfoliates the skin. Which consists of applying a properly selected chemical substance on the skin, which may have more or less intense effects. Chemical peeling stimulates cellular regeneration and thoroughly removes dead epidermis. It is an effective weapon against discoloration and scars, as well as a way to smooth the skin, get rid of wrinkles and restore firmness and density.
The Mediderma brand, in turn, is a specialist in the production of chemical peelings, and the treatments it offers are very popular in beauty parlors. Antioxidant anti-aging treatment combines all the advantages of chemical peelings, which additionally strengthen ferulic acid, vitamin C and retinol.
Ferulic acid – a way to beautiful skin
If you are at least a bit interested in cosmetics, you already know for sure how wonderful properties of ferulic acid have. This is because it is a strong antioxidant, which has recently been making a real furore in cosmetics. It is used both during professional treatments and as an ingredient in facial creams and masks. Of course, its anti-aging effect comes to the fore – this acid effectively repairs the damage caused by even the sun's radiation. It also lightens discolorations and prevents the formation of new ones, moisturizes the skin and soothes inflammation. In addition, it stimulates the synthesis of collagen and elastin, which is crucial in the prevention of wrinkles.
What is important, ferulic acid strengthens and supplements the effect of vitamin C – another antioxidant component of anti-aging treatment. The exceptional effects of vitamin C application on the skin, also need not be reminded about. Vitamin C directly sweeps away free radicals responsible for skin aging, strengthens and seals blood vessels, unifies skin tone. Has antibacterial and anti-wrinkle properties
The greatest enemy of wrinkles? Retinol
If you want to visibly rejuvenate your skin and smooth out wrinkles, you cannot forget about retinol. It is called a substance of youth and it is hard to disagree with this. The primary form of vitamin A has the ability to penetrate into the deepest layers of the skin. Where it stimulates the increased production of elastin and collagen. While slowing down the aging process of the skin, visibly tightening it and thus repairing the damage already caused. Retinol has exfoliating properties, which is not without significance for the fight against discoloration and imperfections. It has an anti-acne effect – it reduces the tendency to inflammation and regulates the sebaceous glands. And as you know, acne can affect anyone – regardless of age.
By combining all these substances and the high quality of Mediderma chemical peelings. We obtain a highly specialized treatment that strongly rejuvenates and restores the skin to a young, radiant look. Ferulic acid, vitamin C and retinol are the best possible combination and the strongest weapon against wrinkles. Antioxidant anti-aging treatment is ideal for mature skin. As you know, such skin requires special care and attention, aimed at smoothing it and slowing down the aging process. This treatment meets all these requirements.
You can perform it at J'adore Institute in Warsaw and Cracow. Make an appointment for a consultation as soon as possible and fight for beautiful, young skin.