Men skin has specific needs. So if you want to keep it looking good and delay the aging process, it's worth paying attention to its care. The modern man can properly take care of himself – check out our tips and join this group. We reveal the secrets of male grooming and advise which cosmetic treatments for men should be entered in your schedule.
Men skin grooming – features and most common problems
Differences between men and women can be seen on many levels, including those related to beauty and skin care. This is due to natural conditions and the action of hormones. Therefore, a man who wants to look impeccable should know how best to take care of his skin. Let's start from the fact that the male skin differs in appearance and structure from the female skin. First of all, it is thicker than her by about 20 percent, and also rougher, oilier and less delicate. News that will please men – male skin ages more slowly (the first wrinkles appear later than in women). However, another is slightly worse – wrinkles, once they appear, are more spectacular, i.e. deeper and more visible. Characteristic problems men face include:
oily skin and a tendency to acne
impure skin with imperfections
deep facial wrinkles
the risk of irritation from frequent shaving.
So it can be concluded that in order to look and feel good a men grooming should consist of regularly cleanse his skin, take care of its hydration and at the same time try to soothe possible irritations. It is also good to start anti-wrinkle prevention as soon as possible. Daily habits and cosmetic treatments for men will be helpful, and almost every beauty salon in Warsaw offers a wide range of them.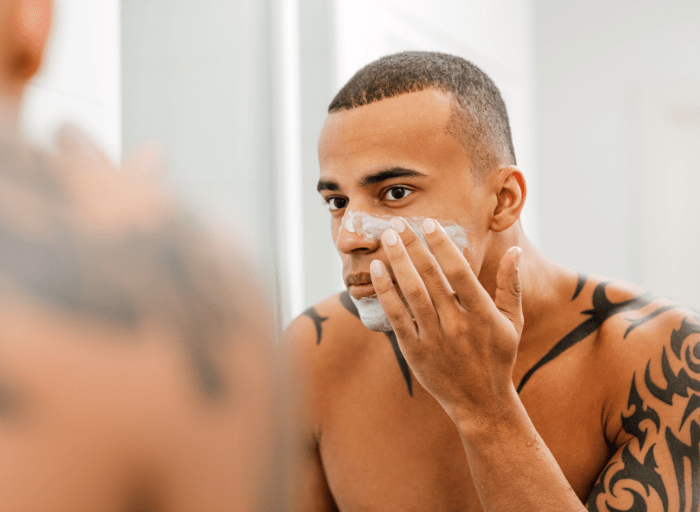 Men daily grooming is essential
Until recently, it was a widespread opinion that all creams and care preparations are reserved for women. Men, in turn, had to be satisfied only with cosmetics intended for shaving. Fortunately, men are paying more attention to the appearance of their skin. To prevent skin aging and keep it looking fresh and radiant, it's important to implement proper home care as soon as possible.
As with women, the first step should always be to cleanse the skin. In the morning and evening, you should wash your face with an appropriate product. You can get rid of any impurities and prevent clogging of skin pores. Next, you should tone your skin with a toner or micellar lotion of the appropriate composition. It will restores its natural ph. The last steps are, of course, serum, face and eye cream. Here's an important note: men's creams and serums usually differ from women's mainly in their scent.
So you can of course use a face cream that is dedicated to women, but first carefully check its composition. It cannot be too oily! The best creams will be light moisturizing creams, with the properties of tightening and elasticity of the skin. When it comes to aftershave and moisturizers, make sure they are as natural as possible and have a soothing effect. Ingredients to look for in them include chamomile, aloe and vitamin E. If you want to deeply nourish and regenerate the skin, it is worth checking out the cosmetic treatments for men.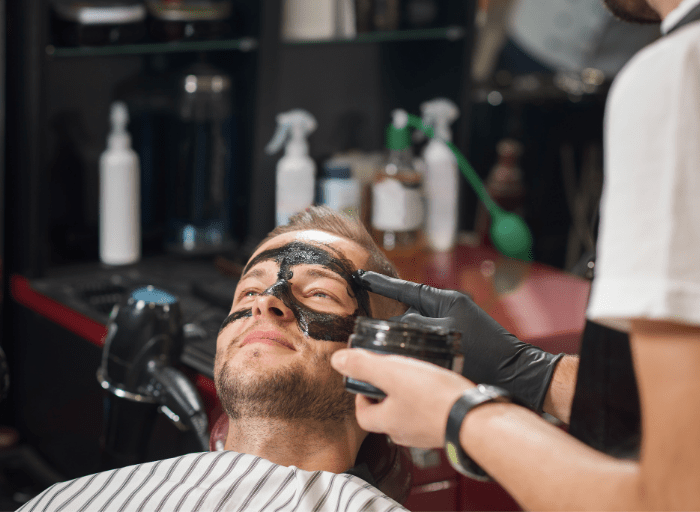 Cosmetic treatments perfect for men
Have you decided to get professional help with your skin care? Great choice, your complexion will definitely benefit from it and you will gain a refreshed and younger look. Cosmetic treatments for men that are worth recommending include manual cleansing and GeneO. The first one is based on the traditional way of getting rid of imperfections. It will work well for men who have heavily polluted skin prone to pimples. GeneO, on the other hand, is a complete innovation in skin care, based on exfoliation and revitalization of the epidermis with special preparations. NeoRevive and NeoBright capsules, which are used during it, have patented formulas, firming, nourishing and moisturizing the skin. Complex and multidirectional action makes your skin will be like new.
Of course, it is worth taking care not only of the face, but the whole body. As you know, the hands are your business card. After performing a Japanese manicure nails will finally look elegant, gain shine and forget about their splitting. Laser hair removal with a modern device will allow you to get rid of embarrassing hair from your back or chest, permanently and without pain! When going for such treatments, don't forget that it's best to choose a reliable beauty salon in Warsaw, with modern equipment and a wide range of treatments. You will find all this at J'adore Institute in Warsaw. You can sign up for treatments online.