There is no denying the fact that the vast majority of us care about an attractive physical appearance. However, one should be aware of the fact that sometimes various types of diseases disfigure our skin. We are talking here about acne or hyperpigmentation. To be able to effectively fight them, it is worth considering using specialized help. For some the solution may prove to be effective medical scrubs Warsaw. Check which exfoliating acids we recommend!
To whom are acid treatments dedicated and why should they be performed?
As mentioned in the introduction, acid peels can be the solution to many skin problems. If you live in the capital city, it is worth deciding on effective medical peelings Warsaw. The cosmetic salon in Warsaw J'adore Institute is one of the examples of places that are worth visiting. Who in particular should consider taking advantage of treatments with the use of medical acids? First of all, people struggling with acne. We are talking here about both rosacea and acne vulgaris. Wrinkles appearing on the skin are also an indication for acid peels. These treatments will also support the fight against stubborn and difficult to fight discoloration. They are worth performing because of their relatively low invasiveness and great effectiveness.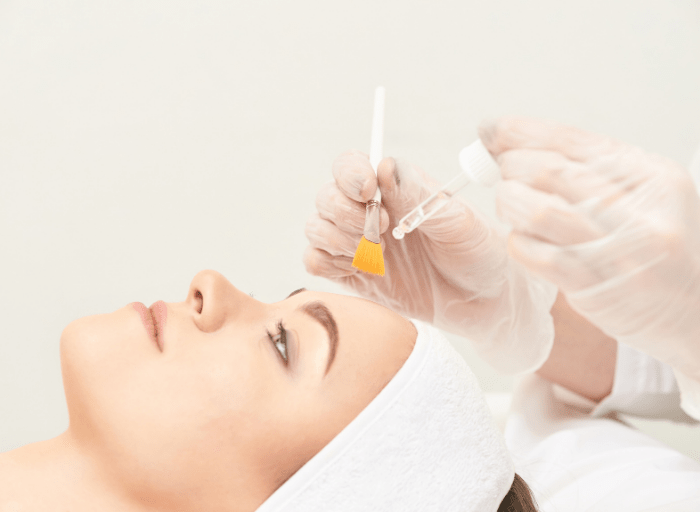 What are the contraindications to acid peels?
Unfortunately, effective medical peelings Warsaw will not always be able to be performed, even if there are fully justified reasons for it. This is because there is a group of contraindications to acid peels. Among the contraindications are skin allergies, active herpes, and a tendency to scarring. Pregnancy and breastfeeding are also contraindications for treatments such as acid peels. This procedure cannot be performed in case of certain autoimmune diseases. A condition after surgery is also a contraindication.
Learn about the most effective exfoliating acids!
As mentioned above, effective medical peels Warsaw can help many people. But which ones are the most popular? When visiting a beauty salon, you should consider getting such acid peels as: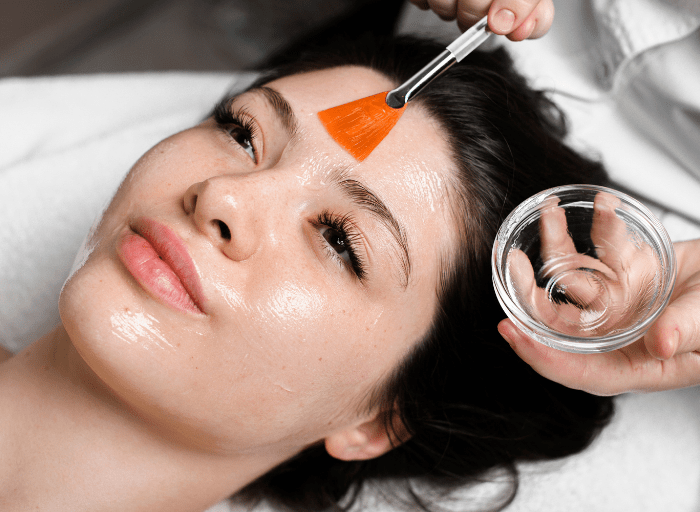 The performance of each of the above treatments is preceded by a careful interview of the patient with the cosmetologist. There is also no doubt that the skin must be properly prepared. For this reason, the cosmetologist carefully cleanses it of makeup and other types of impurities. The preparation used for the treatment is a mixture of vitamin C, retinol and mandelic acid. This treatment causes intensive nourishment and tightening of the skin. Peeling with the use of azelaic acid is recommended for skin prone to acne, both common and rosacea. This peeling helps reduce the development of inflammation. It also supports reduction of persistent erythema accompanying skin disorders.
As far as the Pqage treatment is concerned, TCA acid is used to perform it. It is able not only to alleviate hyperpigmentation, but also to eliminate small scars. Mandelic acid will be an excellent choice in case of acne vulgaris. It smoothes the skin texture, making it smooth and extremely pleasant to the touch.
It is also worth knowing that this acid exfoliates the skin gently.
This is how you can get rid of the stubborn dead skin that causes shiny and clogged skin. The vast majority of medical peels require repetition. Always follow the instructions of the person performing the treatments. The results will not appear immediately, so you need to be patient. However, with each treatment they will become more and more satisfying. Immediately after acid treatments the skin may also show signs of redness and irritation. You should also protect it from the sun. To do this, a carefully selected sunscreen cream should be applied to the skin. You can book all treatments online!