There can be many causes of hair loss, so it is difficult to protect yourself from it. If, after combing your hair, you discover that there is much more hair left on the brush than usual, you must act as soon as possible. Only a multidirectional action and professional help can prevent your hair from becoming thinner. We present the most effective ways to stop hair loss.
Falling out or crumbling?
When looking for a way to thicken your hairs, you should first take a good look at what is really happening to your hairs. We talk about hair loss when the hair you find in various places has bulbs. This means that the hair follicles have been damaged or are not functioning properly and the hair falls out with its "root". It is also often the case that the hair simply breaks at its length. This is usually due to improper care, significant damage to the hairs by chemical treatments and modelling and drying.
Both situations are unpleasant and pose a serious aesthetic problem, affecting both men and women. Particularly intensive hair loss, which can result in baldness, is worrying. Can you protect yourself from this? Of course, but the most important thing is to act as quickly as possible.
Find the cause – go to the trichologist
Finding the cause of hair loss on your own can take a very long time. Testing various methods to inhibit hair loss will also be difficult. So it is best to turn to a specialist – a trichologist, who deals with the scalp and hairs. During the trichological consultation a thorough interview will be conducted. And then with the help of a technologically advanced device (camera, professionally called a trichogram). The specialist will check the appearance of the scalp, bulbs and bellows. This will provide information about the state of health of the skin and possible damage to it.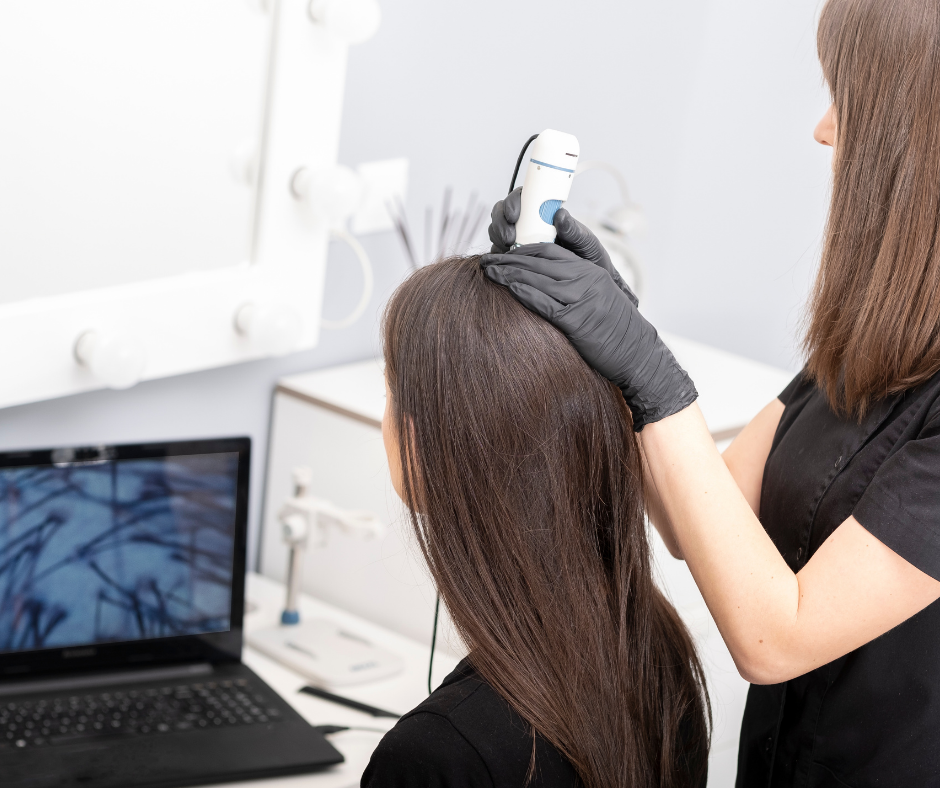 The trichologist will also commission a blood test.  Which will show possible deficiencies of elements, vitamins and minerals.  Hair loss may be associated with an improper diet and a deficiency of even biotin. After performing all the necessary tests and analysis. The trichologist will determine the cause and, according to it.  Prepare a multi-directional action plan which will be a real salvation for your hairs. Most often it is necessary to strengthen the hair bulb and improve microcirculation.  Which in turn stimulates new hair to grow and improves the condition of the scalp.  With the final result being a significant thickening of hair.
Treatments that will stimulate the bulbs to work
In the case of disorders in the proper functioning of the scalp it will be necessary to perform professional treatments which on the one hand will stop hair loss and on the other will stimulate the growth of new and healthy ones. Particularly recommended treatments include needle mesotherapy of the scalp, fractional mesotherapy or platelet rich plasma. In the case of the former, a specialist Haircare vitamin cocktail is introduced under the skin with the help of micro-punctures. Which immediately regenerates and nourishes hair bulbs and strengthens hair follicles. Needle mesotherapy can help even with advanced baldness.
On the other hand, fractional mesotherapy (the skin is punctured with a special, pulsating device). Is less painful than a traditional needle and has equally spectacular effects. Plasma-rich mesotherapy is a treatment that can be associated with celebrities. The so-called "vampire lifting" is a hit of recent years, but it is mainly associated with its anti-wrinkle properties. It turns out that it can also be effective in inhibiting the process of alopecia.
As a result of the treatment the scalp is regenerated and very quickly you can count on the rash of the so-called baby hair, i.e. new hair. A novelty that has conquered aesthetic medicine offices is also the peptide therapy against DR hair loss. CYJ Hair Filler. It is an innovative treatment that improves microcirculation of the scalp and intensively revitalizes hair follicles. To perform it it is necessary to make a series of punctures into the scalp (less than in the case of mesotherapy) and to introduce a unique preparation.  Which is released gradually even before 2 weeks. DR. CYJ is effective in all types of alopecia, including androgenic alopecia and those caused by poor diet and stress.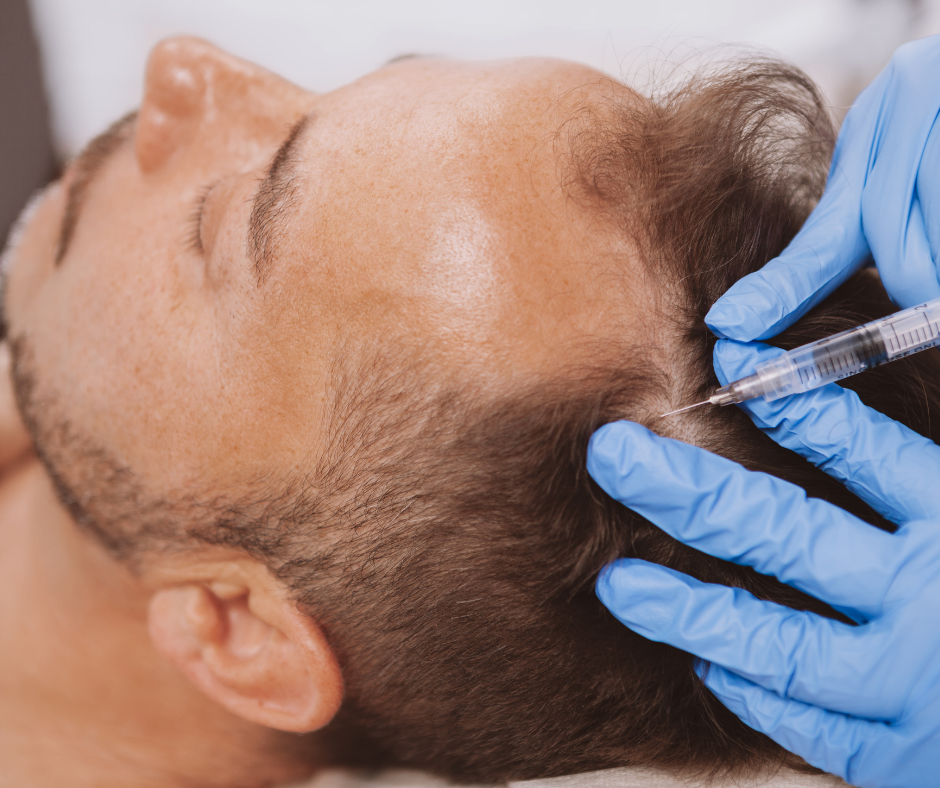 Appropriate care for healthy hair growth
Advanced treatments performed in the beauty salon must be complemented by proper hairs and scalp care at home and in the hairdressing salon. This is particularly important in the case of hair brittleness.  As well as problems such as excessive oily skin, seborrhea, dandruff or dryness of the hair. Therapies using products of the well-known Spanish brand DSD are particularly recommended. These are modern, trichological cosmetics that help to eliminate the most common hair problems. It is certainly worth to include in the schedule regular DSD peeling for the scalp. Gentle massage with this specificity will thoroughly cleanse the scalp. Providing hair with good conditions for growth, and improve circulation, which will further affect its pace. DSD ampoules for hairs growth will strengthen the hairs bulbs and follicles and hairs along the entire length.
The result will be their beautiful appearance and shine, as well as less hair left on the brush. You can also not forget about supplementation from the inside.  In case of alopecia it is often necessary to use special vitamin preparations. However, it is best if we are advised by a specialist. Where to look for it? It is worth to contact J'adore Intsytute in Warsaw or Krakow, where you can also carry out all the mentioned treatments.