Well-kept, radiant skin is a business card, and at the same time one of the primary attributes of every woman. Its appearance is influenced by a number of factors, including proper care and moisturizing. Why is it so important? Water in our body is essential and plays a key role in all cellular processes. It ensures the proper construction of collagen and elastin fibers, which are responsible for firmness and elasticity. So how do you moisturize your facial skin?
In addition, each skin contains the so-called hydrolipid mantle, which forms a protective barrier against external factors. When we fail to properly moisturize the skin its protective barrier is weakened. The skin is dry and prone to irritation. Collagen and elastin fibers lose their elasticity, which contributes to the appearance of wrinkles. Therefore, it is worth adding moisturizing creams to your daily skin care regimen. Home-made face masks are also a great idea. It can be made, for example, of linseed, thanks to which we can smooth, moisturize and nourish dry skin. How else can you help dry skin? J'adore Institute recommends various treatments and moisturizing medical scrubs Warsaw.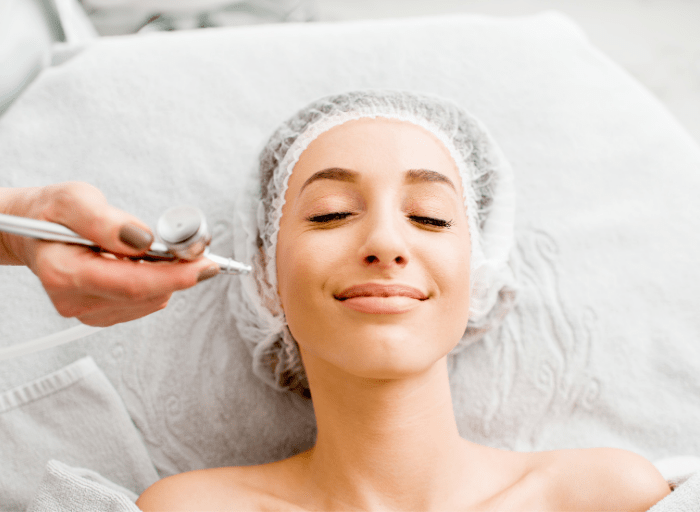 How to moisturize facial skin – Aesthetic medicine treatments for dry skin
For very dry complexions, the beauty salon in Warsaw consists of various treatments that will improve the condition of the skin. One of them is Skeyndor Powder Hyaluronic. This modern therapy restores optimum hydration to the skin, accelerating its renewal processes. Preparations deeply moisturize and protect against water loss. The result? Perfectly nourished and smoothed complexion. It is also worth going for innovative geneo treatments. It is a process thanks to which we can exfoliate keratinized epidermis, even skin tone, reduce fine wrinkles and improve skin firmness and elasticity.
Geneo is a breakthrough technology that simultaneously removes dead cells from the surface of the epidermis and our complexion is maximally oxygenated. What is important, it improves the absorption of nutrients, which we provide during daily care. The treatment does not require a period of convalescence, so it is also ideal just before the big exit. The last, yet very apt, proposal is the moisturizing medical peelings Warsaw. This is an aesthetic treatment, which aims to intensively exfoliate the layers of the epidermis and to reach the dermis. Its effects vary, depending on the selected type (using mandelic acid, lactipeel). Moisturizing medical scrubs Warsaw are used for deep cleansing of the skin, removing dead cells as well as smoothing and softening the epidermis. They restore skin elasticity, increase its density and provide healthy and beautiful look.
The treatment involves the application of preparations of different concentrations. It allows to increase the intensity of impact on the skin. Moisturizing medical peelings Warsaw are performed in series, depending on the customer's needs. In J'adore Institute we can consult with a qualified cosmetologist who will help choose the right type of peeling, depending on the needs of our skin and we can also book treatments online.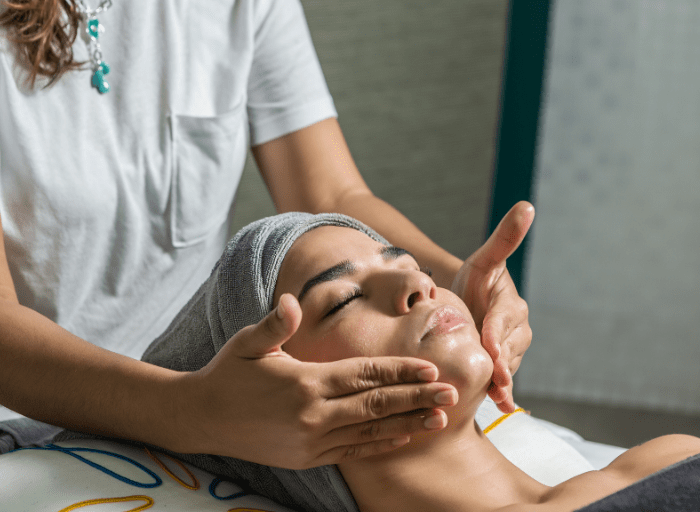 How to moisturize your face – Diet and hydration from within
With dry skin, it is important to hydrate your body. It is recommended to drink about 2.5 liters of fluids a day, preferably plain water. What is on your plate is also more important. People who have a tendency to dry skin should add to their diet especially meals rich in fatty acids from the Omega 3 and Omega 6 group, which are the main building blocks of the epidermis and have a protective function. They can be found in vegetable oils, flaxseed, or fish.
In addition, we should add products with a high content of vitamin C, which primarily supports the construction of collagen. Vitamin A and E are valuable for healthy and radiant skin. They can be found in vegetable oils, eggs, grains and cereal germs. It is also worth taking care of adequate amounts of biotin, which directly affects the correct structure of the skin and hair, and vitamin B6, which tones the skin and extends its youth. Sign up for a treatment via the online form today!