Not so long ago, a man walking into a beauty salon was something almost unimaginable. Probably anyone observing such a scene would certainly think that he went there only to pick up his wife or girlfriend after a beauty treatment. Today this is no longer so obvious. Men are more and more willing to use the offer of "beauty salons". The range of treatments offered specifically for them is not at all inferior to those offered to women. We encourage you to read the article, which treatments for men are most popular in our Institute on Warsaw.
The most popular treatments for men
One of the most popular treatments chosen by men is closing blood vessels with the Dye-VL head. As a result, you can effectively get rid of various skin discolorations or erythema. It involves targeted and controlled damage to dilated blood vessels using a special light in order to close them. Although it sounds a bit threatening, the procedure itself is almost completely painless (slight pinching may occur). It will certainly appeal to gentlemen who at least once had the opportunity to wait for many hours for their chosen one to leave the salon. Lasting only from 10 to 60 minutes.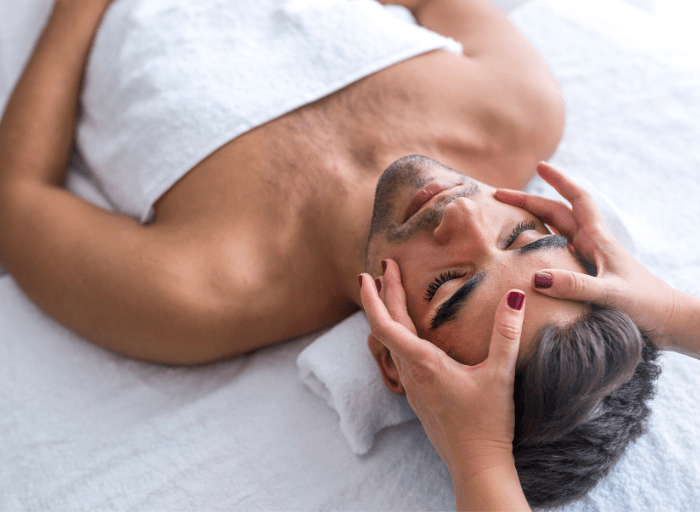 Speaking of time, as we know it cannot be reversed. However, we can rejuvenate ourselves by performing a clear lift, i.e. reduce our wrinkles with the use of laser. This is another service that is very popular among men. Like the previous procedure, this one is also completely painless. As a result, we will get rid of the first, most visible signs of aging such as wrinkles. Enlarged pores or various types of furrows. Our skin will also be much firmer than before.
The length of such treatment should not exceed 60 minutes and it does not have any negative impact on our daily activities.  To rejuvenate your skin you should also opt for micro-needle mesotherapy. This treatment uses a technique of controlled puncturing of the skin in a selected area such as the face or neck.
The aim is to stimulate the epidermis and increase the production of elastin and collagen – proteins responsible for skin firmness and elasticity. Each of the special ampoules used in this process will make our skin receive a solid dose of nutritional values.  After which it will be moisturized, regenerated and rejuvenated.
Ideal treatments  for men
Even the 4th state of matter – plasma – is now used to improve your appearance. No worries. This is not that dangerous substance used in weapons of mass destruction that often appears in science-fiction movies. The smart technology used for eyelid lift – Plasma IQ. This apparently simple device from Italy, called a plasma generator.  Will make the skin of the eyelids, which with the passing of time has become darker. Wrinkled and less elastic, regain its youthful appearance and our look will delight everyone around.
The entire procedure takes only 30 minutes and is applied pointwise. Effects are usually visible from the first treatment and may persist for many years. Unfortunately, after using Plasma IQ therapy, some people may experience minor redness and swelling in the treated area. In such cases, however, it is enough to use special creams that moisturize and accelerate skin regeneration. The redness should disappear within a week after the procedure.
Men who suffer from excessive sebum (skin sebum) can opt for a special type of professional chemical peel from brands such as Mediderma or Dermaquest. Such treatments achieve the best results in anti-aging and anti-acne therapy. They also help in the fight against seborrhea, hyperpigmentation and enlarged pores.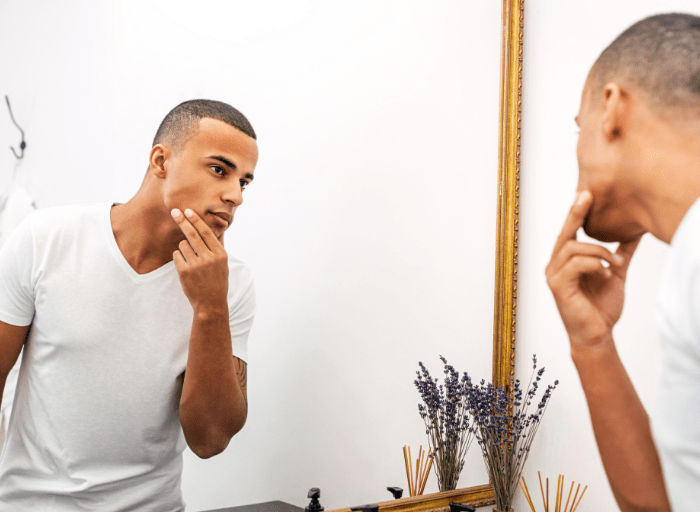 Slimming treatments
We have something for gentlemen who dream of getting rid of excessive kilograms or a few unwanted rolls of fat in an easy way. Cryolipolysis or ReduStim will help them. These are innovative slimming methods. The first one reduces fat tissue by means of low temperatures. The second one uses a magnetic field of low, harmless frequency. Although weight loss without effort seems to be tempting, unfortunately. In order to see the full effects of these two methods, we have to be patient. This is because they will be visible only after a few weeks.
However, if we want to feel the difference right away, and we do not feel the need to use serious treatments on ourselves. Then the best choice for us will be a simple massage. Tiredness, bad shape, stress – a good massage will certainly not hurt, and it can even help. In addition, it will eliminate back pain, muscle aches and tension and improve blood circulation in our body. After such a treatment everyone will certainly be relaxed and relaxed.
Men willing to try these treatments on their own skin are cordially invited to Cracow or Warsaw J`adore Institute. The staff there will make every effort to ensure that you leave them fully satisfied.
You can book an appointment for treatments anytime with the online form.