In the offers of aesthetic medicine salons more and more treatments and solutions to ensure our skin vitality and radiant appearance. Aesthetic medicine is a branch of medicine that is rapidly developing and today many women, but also men, use it. It is worth mentioning that such treatments are not only,  a solution to change in your appearance aspects that arouse complexes in us. It is also a medical solution that helps to deal with many skin problems. Wondering which treatment is best to start with? Which aesthetic medicine treatment to choose? We already explain!
Aesthetic medicine – what treatment to choose
There are several treatments of aesthetic medicine, which appear in the offer of each salon. These are the treatments that customers use most often because of their comprehensive action, but also a guarantee of quick results. It is worth remembering that the skin and body should be cared for regardless of its condition or age. In aesthetic medicine there is also an important principle, that prevention is better than cure. For example, it is best to work on curing fresh scars or acne holes than to try to regain flawless skin texture years later. Which  choose aesthetic medicine treatment?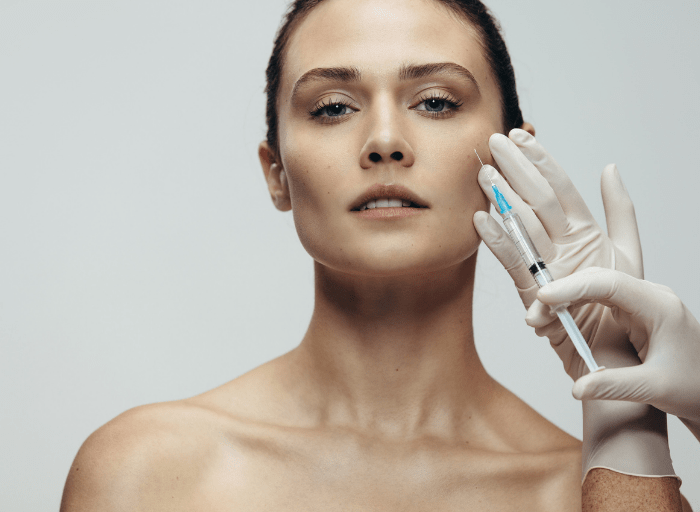 The same goes for wrinkles. This is the effect of aging skin mainly due to the sun rays that we are exposed to every day. Wrinkles appear on our skin at an early age and over time they only get deeper and more visible. This is an indication to work on your skin all the time and keep in mind that it is difficult to reverse.  The effect of changes that have already occurred after a long time. There are ways to do this but they require patience and meticulous action.
Botox
Among some of the most well-known treatments in aesthetic medicine are those using botulinum toxin. Moreover, those that focus on filling the skin with hyaluronic acid and the widely known volumetrics in the medical world. These are treatments for both female and male customers who would like to eliminate the already visible wrinkles, especially the deep ones. These are anti-aging treatments, but also those used by young people who want to change something in their appearance. Acid filling will also work well for bruxism, which is a problem faced by a large number of customers today.
Botox treatments are recommended if you have noticed the first signs of aging and just deep wrinkles. Among others, the so-called "crow's feet" around the eyes or transverse wrinkles on the forehead. We also distinguish between smoker's wrinkles around the mouth and lion's wrinkle at the level of eyebrows. These are characteristic vertical wrinkles set between the eyebrows. The bruxism mentioned above is characterized by a strong clenching of the teeth. During sleep, but not only. It is also the excessive grinding of teeth. Bruxism is an extremely popular aesthetic medicine treatment.
When it comes to hyaluronic acid treatments, it is most often used when working on patients' lips.
It is worth mentioning that this is not a permanent effect, but rather a time-limited one, due to the fact that hyaluronic acid occurs naturally in our bodies and is absorbed. In everyone this process will take a different period of time.
Lip enhancement treatments can be used when:
– notice asymmetry in your lips
– you want to give them a fuller look and expression
–  lift the corners of your mouth.
–  improve the redness of your lips and moisturize them
– You have experienced lip loss as a result of various types of accidents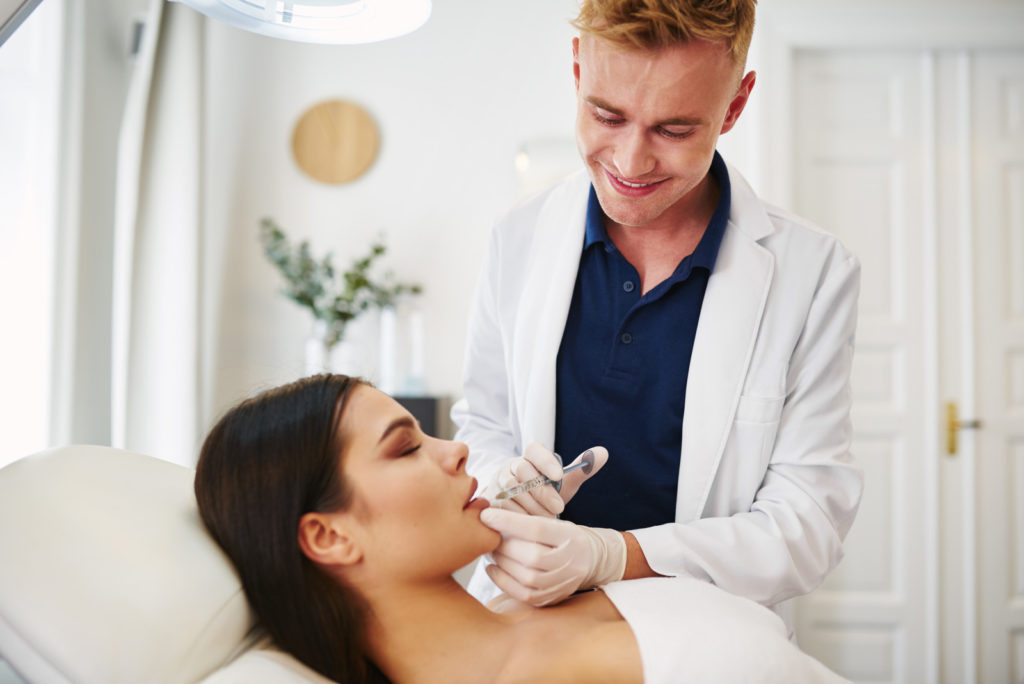 If you are considering volumetrics, it is a procedure primarily dedicated to people who would like to eliminate the appearance of wrinkles. Mainly nasolabial furrows. It is also a treatment that helps to reduce bags under the eyes or wrinkles around the mouth. Facial volumetrics is also known for modeling chin and giving a new shape to our face.
It is also a treatment for people with already visible cheekbones who have a slender face but would like to highlight their assets. It is an ideal solution for modeling the skin of the face, hollowing the temple area or lips. The problem you are struggling with determines which aesthetic medicine procedure you should choose.
Profhilo and Nucleofill treatments or global rejuvenation.
In our salon we offer so called hybrid complexes, and among them treatments like Profhilo or Nucleofill. Profhilo is a rejuvenating treatment which serves to model flabby skin and restores ideal facial contours. It works on the aging processes of the skin, but also on the subcutaneous tissue. It was awarded a golden statuette for one of the most effective treatments.
NUCLEOFIL treatment, in turn, is a kind of facelift, which will be perfect as a base for other treatments of aesthetic medicine. In principle, it works on three stages: lifting, antioxidation and hydration. It is a phenomenal solution for skin biostimulation.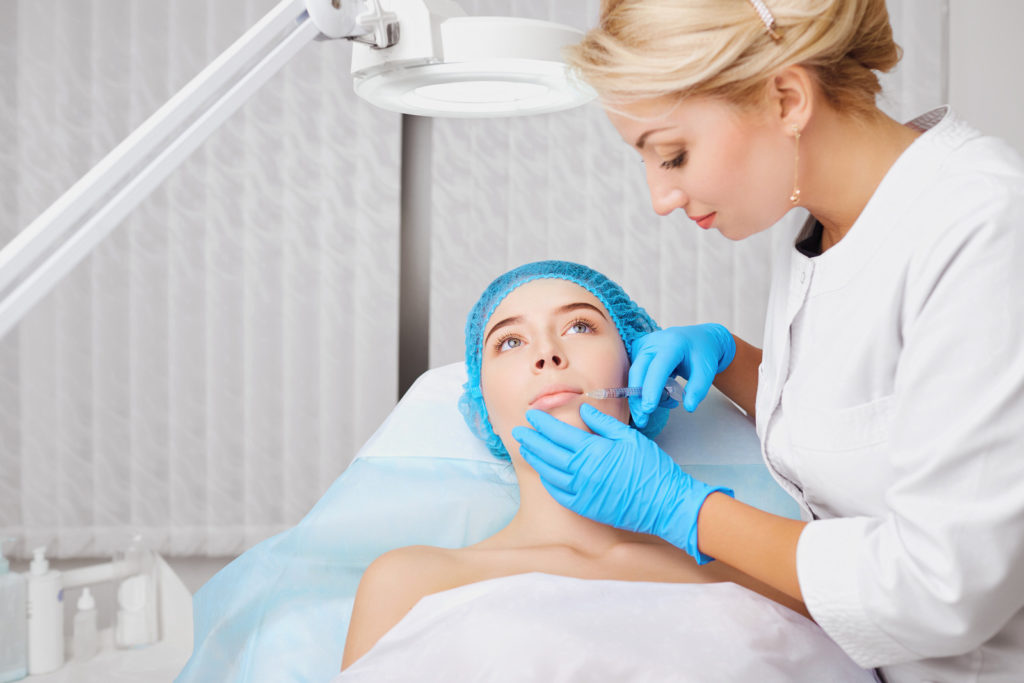 Another treatment that people are opting for is the hyaluronic acid thread lifting treatment. In our clinic, for example, this is the Aptos procedure. It is responsible for pulling up sagging tissues and giving them volume, thus delaying the aging process. It allows to regain firmness and guarantees a natural effect.
Platelet rich plasma is also a treatment that enjoys great popularity. First of all, it is based on what our body creates. The best results of this treatment are obtained in combination with fibrin or in combination with iPixel treatment. Which  choose aesthetic medicine treatment?  Make an appointment in our beauty salon in Warsaw.