Eyes are said to be the mirror of the soul, and one look can express more than a thousand words. There is no denying that eyes are one of the first things we pay attention to when we meet someone. They are the ones that stand out most from the rest of the face. At the same time, we have to admit that the area around the eyes is often the most problematic to look after and requires special care. How can you best take care of it so that it always looks healthy and radiant? How to get rid of wrinkles around the eyes? Explore some proven ways!
Why does the skin around your eyes need special attention?
The skin under the eyes is much thinner than on other parts of the body. It is only about 0.5 millimeter thick. Moreover, there are far fewer blood vessels in its areas. Worse blood vessels are more likely to flabbergast and are more sensitive. There are almost no sweat glands around the eyes, which are responsible for moisturizing the skin. As a result, they are more likely to dry out and age more quickly. If that were not enough, the skin around the eyes is extremely "mobile".
When you talk, smile, laugh, or look hard, your skin around your eyes is in constant motion. This is especially true for people with vivid facial expressions. As you grow older, lines and wrinkles become deeper and deeper and sometimes they are a big complex. It is also worth noting that some people by nature are more prone to rapid skin aging. Biological and external factors also affect the appearance of the eye area. Liver, kidney and circulatory diseases, as well as anaemia can cause the skin around the eyes to be in poor condition. Other factors such as sleep deprivation and smoking also make the situation worse. After this article You'll know how to get rid of wrinkles.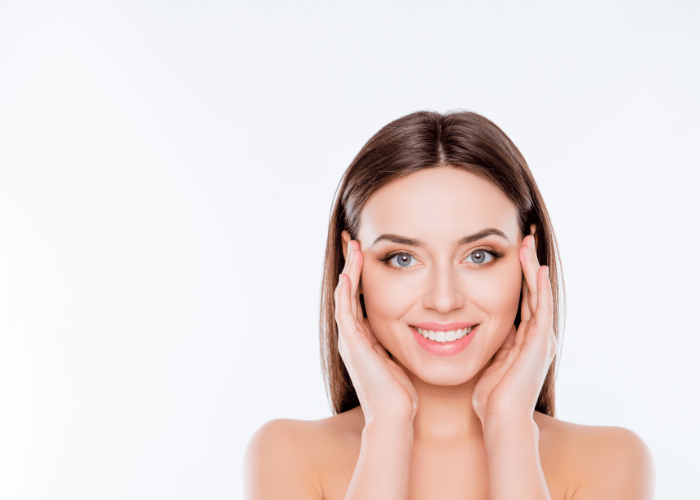 Find the cause and act!
Once you know why your skin in the eye area does not look good, you can start acting! First of all, remember that proper moisturizing is the basis of care for this area of the body. Deeply moisturized and well nourished skin will be firmer, tighter and smoother, and wrinkles will not be strongly visible. At a certain age, wrinkles and slight sagging of the skin around the eyes are natural. However, you can take preventive measures early enough to ensure that your skin around your eyes will look young and fresh for a long time. A treatment especially recommended for the sensitive eye area is needle mesotherapy. During the treatment deep into the skin, specially selected active nutrients are injected.
Micro-punctures allow for deep penetration of the preparation, and improve circulation and cell metabolism. Needle mesotherapy is an extremely effective and universal treatment. It will prove useful both for younger people and clients at a more advanced age.
Wrinkles around the eyes? It is not a problem!
Sooner or later wrinkles around the eyes appear in everyone. But that doesn't mean you can't help it. A well-tended and smooth skin around the eyes makes a huge difference to the look of your face. Not only needle mesotherapy, but also laser therapy can help to get rid of unsightly wrinkles around the eyes – including the so-called "crow's feet". During treatments around the eyes we use a technologically advanced, innovative laser Palomar Emerge. The light beam stimulates the skin to produce elastin and stimulates collagen fibers. Thanks to this, the skin quickly regains its elasticity and appropriate level of tension, and thus looks much younger!
For more deep and extensive wrinkles around the eyes aesthetic medicine treatments such as botox are used. This is a safe and painless treatment, which involves injecting botulinum toxin into the skin. This specific substance somehow blocks the muscles around the eyes, thus preventing the formation of annoying wrinkles.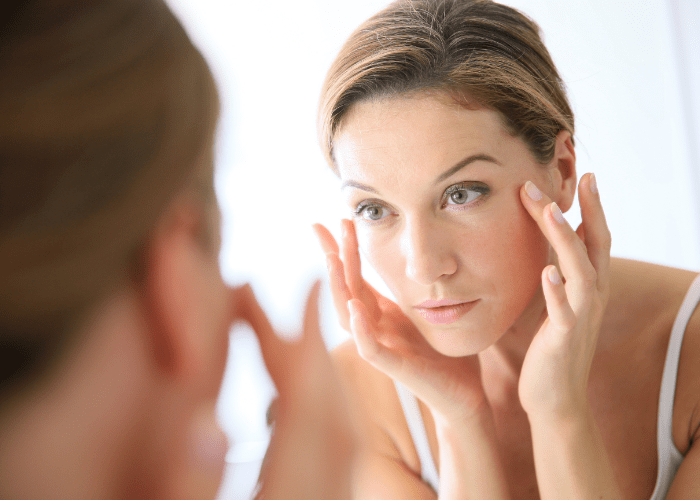 How to get rid of wrinkles around the eyes – Carboxytherapy and plasma treatment
Wrinkles and flabbby skin are not the only problems in the eye area. Many people also struggle with swollen and drooping eyelids, swelling, bruising and discoloration. Each of these problems can be eliminated by means of specialized cosmetic treatments and aesthetic medicine. Many people decide to undergo carboxytherapy. During the treatment the spaces under the eyes are filled with carbon dioxide, called by some people "miraculous gas". The body is thus stimulated to cellular renewal and better microcirculation. Carboxytherapy is recommended for all those who struggle with bags, shadows, wrinkles and fat pads under the eyes.
Another extremely effective treatment for the eye area is Plasma IQ. The effect of optical rejuvenation and lifting of the skin around the eyes with a micro-beam of plasma is clearly visible, and even comparable to what plastic surgery offers. People who want to smooth and firm the eye area have a lot of options! If you want to take advantage of professional surgery, we invite you to our salon J'adore Institute in Krakow.